For each new PI, follow the instructions. For each new student, follow instruction 2.

1.To create a new profile, click on the "add a new backup profile button" as shown below and enter the details.
2. Add the data directory to the profile.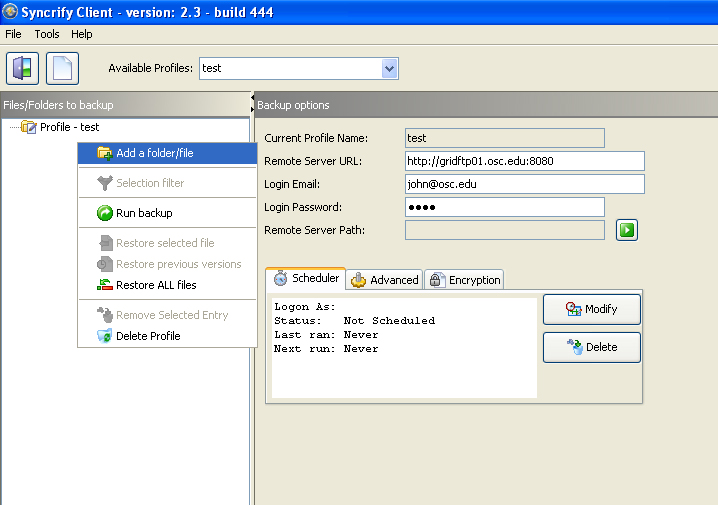 3. Enter the remote server url, login email id and password for the profile.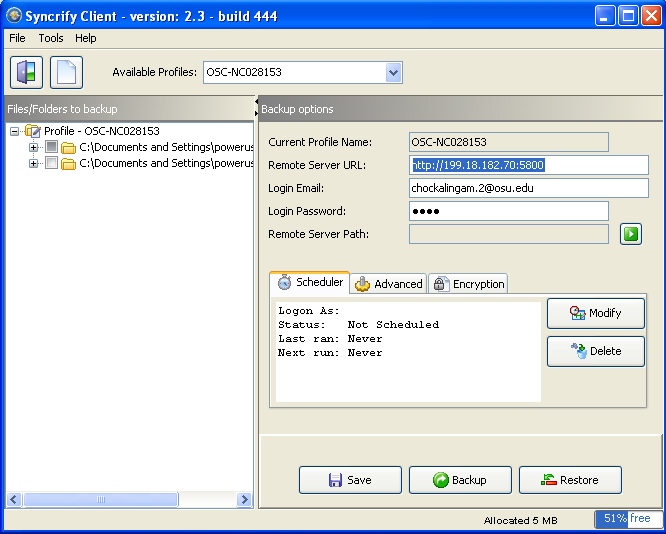 4. Schedule the import timings for the profile.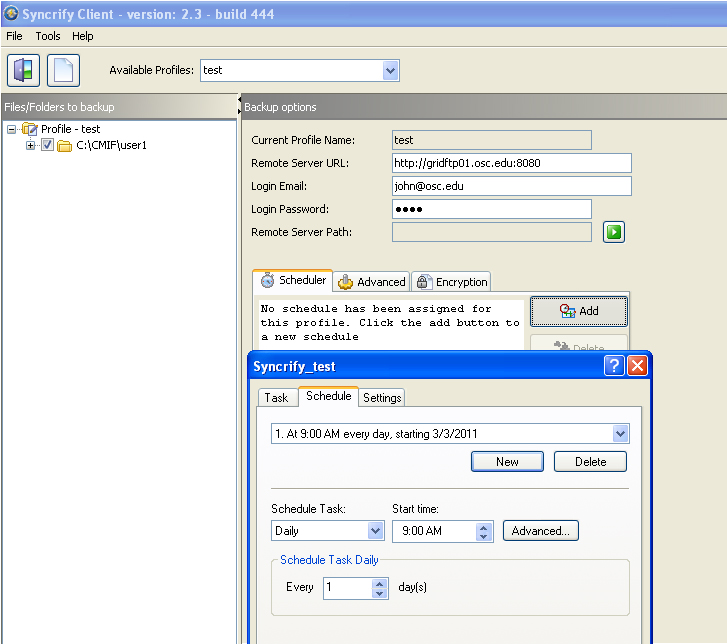 5. Make sure that the "delete files from server" option is unchecked.