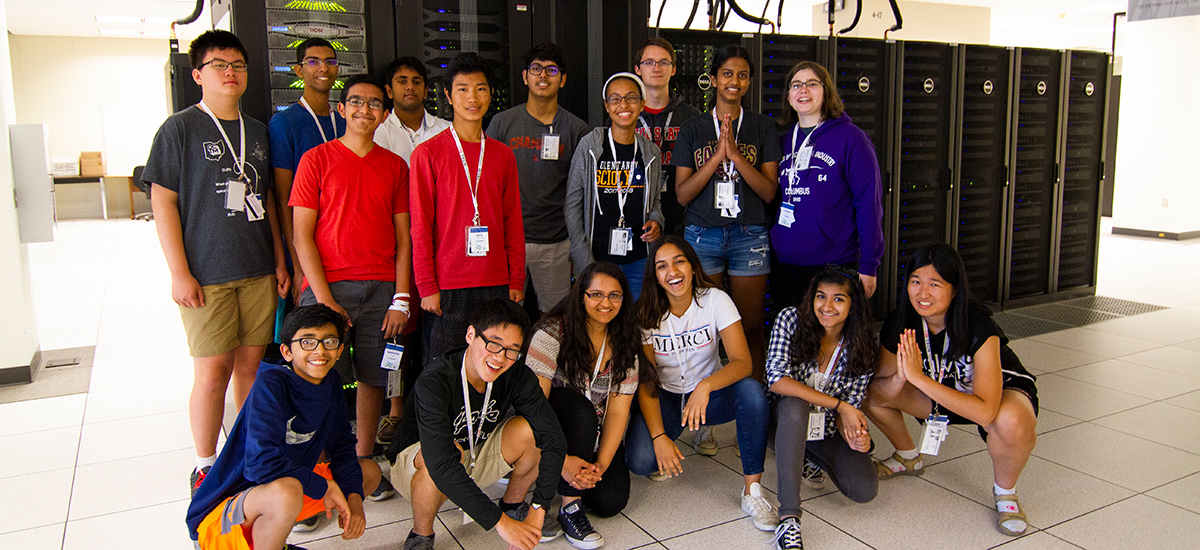 What's new this summer?
Under normal circumstances, the Ohio Supercomputer Center (OSC) offers residential summer programs where middle and high school students in Ohio gain hands-on STEM experience and learn to collaborate with their peers. Due to COVID-19, OSC has shifted these programs to online formats to prioritize the health of staff and students. OSC summer programs will return to normal in 2022, so keep an eye out for more details in late 2021.
Program Details
Any current middle or high school students may register to attend the virtual sessions, no application required. Simply fill out the registration form linked below.
All sessions will be hosted on Zoom. Links will be distributed via email to confirmed registrants.
Register using the button below the appropriate program type.
"What's So Super about Supercomputing?"
Designed for all middle and high school students.
Discover the basics of supercomputing and the real-world applications of the world's fastest, most advanced computers. Learn about Ohio's pioneering supercomputing history and explore how high performance computing can supercharge your future. Each session is identical.
Session 1
Tuesday, June 15
6:30 to 8 p.m.
Session 2
Thursday, July 1
1 to 2:30 p.m.
Virtual Young Women's Summer Institute
Designed for girls entering grades 7 or 8 in Fall 2021.
Explore the amazing world of STEM and learn how scientists collect and analyze data to address real-world problems in this daily virtual camp. Examine the health of your local watershed and streams through activities like games and virtual field trips that vividly bring to life key concepts in computing, math, science and engineering.
Monday, July 12, through Thursday, July 15
10 a.m. to Noon, daily