COLUMBUS, Ohio (

Nov 5, 2009

) —
Officials from the Ohio Supercomputer Center and Nimbis Services unveiled an e-commerce service that allows companies to easily purchase OSC's Blue Collar Computing computational and expertise resources via Nimbis' web portal packages.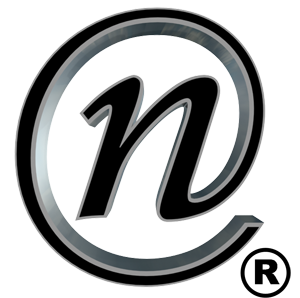 Nimbis will direct e-commerce packages to underserved markets in high performance computing utilization, identified as the "HPC Gap" where industry users cannot access available modeling and simulation resources to meet their needs. A January 2009 study by the Council on Competiveness (CoC), a nonpartisan think tank promoting U.S. economic competitiveness, indicated that many U.S. manufacturing companies are "stuck at the desktop" and not able to take full advantage of computational resources, while others have limited computational R&D capacity. Nimbis will demonstrate its web services at SC09, with a full release planned for the first quarter of 2010.
Industries participating in the OSC's Blue Collar Computing program gain access to its advanced computing technologies in order to reduce the time and expense involved in determining proof of concept and designing new products, as well as to improve production efficiency. The program also uses custom-designed portals to give businesses secure, easy access to processing power and mass storage systems.
In a recent Defense Advanced Research Projects Agency (DARPA) pilot project, OSC partnered with other technology companies to support the development of real-time modeling solutions for military suppliers. Secondary and tertiary suppliers to Department of Defense prime contractors often are small businesses that do not have access to advanced computing technology or systems. Nimbis and OSC launched the e-commerce concept after the DARPA study determined that one way to increase access and lower the barriers of entry for companies to explore supercomputing is to offer easy-to-use portal interfaces, not only for modeling and simulation projects but also for business-to-business interactions.
To that end, Nimbis has developed an e-commerce front end to its website (nimbisservices.com) that allows a client to use a credit card to purchase 'packages' of HPC resources. This approach simplifies e-commerce consulting by making the resources directly available to the company, providing them access to consulting relationships with domain experts and computational consultants.
"Nimbis will be offering packages of OSC services via our e-commerce site, making it easier for startup and smaller companies to 'get their feet wet' by trying out computational resources with minimal risk, administration and latency," said Robert Graybill, president and CEO of Nimbis Services. "Allowing companies the opportunity to work directly with OSC while bypassing the need for memorandums of agreement is another way to reduce the HPC gap for integration into business operations."
OSC and Nimbis partnered in 2008 to grow a strategic new customer supply-chain incubator and source of domain-specific web portals for both regional companies and government research organizations. In addition, OSC offers Nimbis support as an early evaluator, adopter and user of its clearinghouse services.
"We intend for this e-commerce interface to offer many manufacturing companies with a digital 'one-stop' shop for their computational and software needs," said Ashok Krishnamurthy, Ph.D., director of research at the Ohio Supercomputer Center. "OSC becomes an economic driver by bringing in companies with domain expertise, a practice we instituted with Blue Collar Computing web portals."
On a regional level, several industry areas have been identified for targeting Blue Collar Computing efforts. A 2008 IBM Global Business Services study identified advanced materials and the biosciences as target market segments where OSC could better impact Ohio economic development and develop inroads in its relationships with domain experts. For example, the Center is working with Edison Welding Institute, a leading engineering and technology organization dedicated to welding and materials joining, on its E-Weld Predictor portal. The welders use OSC's supercomputing power via the Internet to build virtual models that help determine the best design for welds for new parts. Companies can use virtual testing to save money on building and testing prototypes. So far more than 115 companies have taken advantage of the partnership. A similar program also benefits the state's polymer companies.
Several advantages for industry and government R&D that are offered under the partnership include:
Removing industrial barriers to entry by creating a Blue Collar Computing Supply Chain Alliance Community comprised of Tier 1 companies and their supply-chain counterparts
Commercializing web-based usage of OSC resources to accelerate industry R&D from exploratory, informal research to computation cycles and micro-consulting
Accelerate development and usage of domain-specific web portals, such as the E-Weld Predictor portal, even beyond consortium use
Publicizing solutions that address the HPC Gap, as evidenced in the economic development, CoC, and DARPA studies.
Computational technologies provide companies with innovative tools that allow for the virtual development of new and improved products, such as cars, pharmaceuticals and financial products. Virtual modeling and simulation also provide companies with a competitive edge through improved manufacturing process design to bring products to market quicker, reducing development time, cost and labor. Simulation makes choosing between alternative processing methods far easier.
Better analysis and documentation of capabilities helps with efficiency. Improved factory and workflow layouts increase productivity. All of these factors can dramatically improve a company's bottom line and increase its competitive edge in the global marketplace.
________________
About the Ohio Supercomputer Center
Since 1987, the Ohio Supercomputer Center has provided supercomputing, research and educational resources to a diverse state and national research community, including education, academic, industry and state government. At the Ohio Supercomputer Center, our duty is to empower our clients, partner strategically to develop new research and business opportunities, and lead Ohio's knowledge economy. For additional information, visit www.osc.edu.
About Nimbis Services, Inc.
Nimbis Services, Inc. is a University of Southern California affiliated startup company in the High Performance Computing (HPC) industry. Nimbis is developing a suite of brokerage and ecommerce web services that connects our clients with third-party compute resources, commercial application software, and domain-specific expertise. We provide low-risk, low-effort, as-needed, "pay-as-you go" access to HPC for small to midsize companies who are currently unable to move beyond technical computing on the desktop. Another differentiating characteristic of our clients is that they tend to be experimental and occasional HPC users, regardless of their size. Our broker service includes the use and management of commercial HPC software licenses, a key differentiating feature for Nimbis. For additional information, visit www.nimbisservices.com.