COLUMBUS, Ohio (

Jun 29, 2010

) —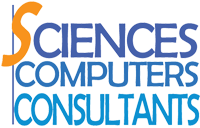 The Ohio Supercomputer Center in Columbus, Ohio, and Sciences Computers Consultants, in Saint-Etienne, France, have signed an intercontinental agreement that will expand SCC's numerical simulation services to companies across the ocean and stateside.
As part of its Blue Collar Computing offerings, OSC will provide SCC with computational infrastructure and services to test and scale advanced modeling and simulation software for polymer extrusion and mixing on its supercomputers with the intent of developing web portals for polymer industry process modeling.  SCC numerical simulations applications are used by companies in high technology fields within the polymer, energy, automotive and food industries. 
SCC has procured from OSC a startup package that consists of 2,500 production-level compute cycles and advanced technical support.  As part of the biannual agreement, SCC will receive up to 150K CPU hours and 250GB of storage per year, as well as 20 user accounts for each project, outside network connectivity and technical support.  SCC intends to install its flagship software product, XimeX, on OSC's systems for scalability testing and small pilot projects.    
OSC and SCC will partner with PolymerOhio to select businesses from the polymer industry to serve as pilot case studies for the advanced simulation portals being developed. PolymerOhio will offer its membership a "one stop resource" that bundles modeling and simulation services with computation and processing training and access to commercial software.
"We see this as a logical step to expanding the Blue Collar Computing program, as SCC is a leader in software applications for the polymer industry and Ohio contains over 2800 companies concentrated in this industry segment," said Alan Chalker, program director for OSC's Blue Collar Computing.
Industries participating in the Blue Collar Computing program gain access to its advanced modeling and simulation resources and services in order to reduce the time and expense involved in determining proof of concept and designing new products, as well as to improve production efficiency. The program also uses custom-designed portals to give businesses secure, easy access to processing power and mass storage systems without the need for in-house infrastructure or computational science expertise.
"Partnering with OSC allows us to develop a significant toehold in the U.S. to answer industrial needs for process analysis and validation, material behavior analysis, and other engineering studies," said Philippe David, general manager of SCC.
Computational technologies provide companies with innovative tools that allow for the virtual development of new and improved products, such as cars, pharmaceuticals and financial products. Advanced modeling and simulation also provide companies with a competitive edge through improved manufacturing process design to bring products to market quicker, reducing development time, cost and labor. Simulation makes choosing between alternative processing methods far easier.
About the Ohio Supercomputer Center
Since 1987, the Ohio Supercomputer Center has provided supercomputing, research and educational resources to a diverse state and national research community, including education, academic, industry and state government.  At the Ohio Supercomputer Center, our duty is to empower our clients, partner strategically to develop new research and business opportunities, and lead Ohio's knowledge economy. For additional information, visit http://www.osc.edu.
About Science Computers Consultants, Inc.
SCC is a dynamic SMEs developing innovative solution for industries.  Since 1989, SCC has earned a solid experience in materials processing and transforming through its participation to many innovative research projects. SCC brings solutions to industrials needs through numerical simulation tools in high technology fields: building and energy, polymers and bio-polymers, food industry, automotive and metalworking industries.