COLUMBUS, Ohio (

Mar 21, 2023

) —
Chris Hadad has been a client of the Ohio Supercomputer Center (OSC) for over two decades and leads one of the most active accounts. A professor of organic chemistry at
The Ohio State University, Hadad is currently developing medical countermeasures against organophosphorus chemical nerve agents used in chemical warfare and as pesticides in agriculture.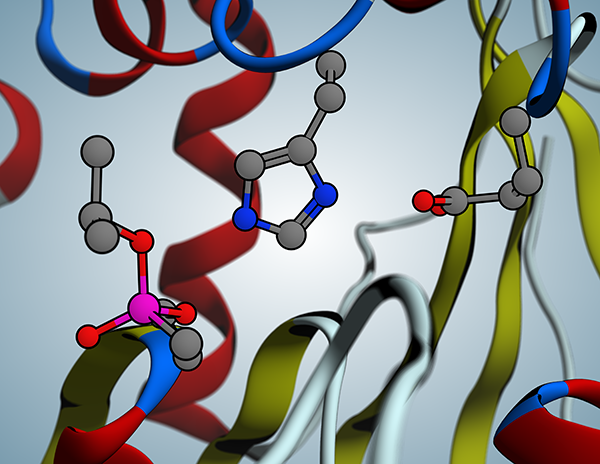 More than 20 years ago, Hadad was inspired by the impact of OSC on his research to help others in the scientific community learn about and access high performance computing (HPC) resources.
"The idea I've always had was essentially to help develop expertise in different research groups on how they can use computational methods as a benefit to their experimental studies," he said.
To accomplish this goal, in 1996 Hadad developed a course at Ohio State, "Computational Chemistry," that teaches graduate-level students how to use HPC within their various fields of research.
Today Hadad has taught the course 16 times and has made a significant impact on students' education and careers. "Computational Chemistry" introduces students to real-world research using the HPC resources provided by OSC. The students choose their projects based on what interests them, and Hadad helps them tailor their use of OSC to find the answers they are seeking.
When Hadad began teaching this course, some students encountered difficulty using OSC, as they first needed to learn Unix commands to interface with the systems, the professor recalled. With the development of OSC's online portal Open OnDemand, much of this complexity has been eliminated, as OnDemand integrates software familiar to the students.
Not only are Hadad's students highly engaged in the classroom, but they also complete research that later may become the basis for their theses.
"Over 40 student projects have actually been published in different journals, many of them in some of the best journals in chemistry," Hadad said.
Hadad's integration of OSC within the classroom has caused a domino effect, disseminating HPC skills throughout educational and research communities.
"I've even had faculty take my class, including some faculty who have then gone on to other institutions to teach a computational chemistry class there," Hadad said.
By Kiah Easton
About OSC: The Ohio Supercomputer Center (OSC) addresses the rising computational demands of academic and industrial research communities by providing a robust shared infrastructure and proven expertise in advanced modeling, simulation and analysis. OSC empowers scientists with the services essential to making extraordinary discoveries and innovations, partners with businesses and industry to leverage computational science as a competitive force in the global knowledge economy and leads efforts to equip the workforce with the key technology skills required for 21st century jobs.