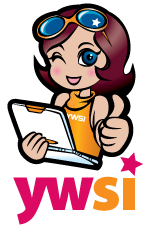 My Information
Name: Elli Schwartz
Hometown: Clintonville
Land Use: Suburban
My Field Trip to Big Darby
On Tuesday, We went to Big Darby Creek and we caught and counted lots of macro-invertebrates. We also took samples of the creek water anddid lots of chemical tests on it. Those include pH, nitrates and phosphates, carbon dioxide, hardness, and dissolved oxygen. I also saw the EPA do electro-fishing. They caught darters, sunfish, bass, hog-nose suckers (my favorite).
Project Informaton
My teams project was on the Upper Paint Creek. It is located in an Agricultural area and is a pretty healthy stream. Paint is located in Madison, Ross, We used real data that the EPA took from the creek and made graphs, powerpoints, and speeches. On Saturday, we will present our powerpoints to many scientists, our parents, teachers, and special guests from OSU.
My project presentation is avalible here and then there is google.
Team Members
| Name | Hometown | Land Use |
| --- | --- | --- |
| Bailey | Liberty Township | Suburban |
| Tina, | Westerville | Suburban |
Top 3 Favorite Things about YWSI
Chemical Testing
The Food
Making New Friends