COLUMBUS, Ohio (

Feb 18, 2016

) —
Washington, D.C. (Feb. 18, 2016) – The AweSim program at the Ohio Supercomputer Center (OSC) and EWI have been selected to develop one of 10 national industry projects under the U.S. Department of Energy's (DOE) High Performance Computing for Manufacturing (HPC4Mfg) program.
AweSim and EWI will partner with Oak Ridge National Laboratories (ORNL) to develop a cloud-based advanced welding simulation tool for broad industry use, under a project entitled: "Weld Predictor App."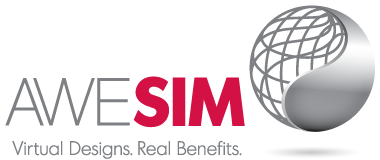 The Weld Predictor App is one of ten Phase I projects that have been awarded approximately $300,000 each for a total of just under $3 million to fund national labs to partner closely with selected companies to provide expertise in and access to high performance computing systems aimed at high-impact challenges. 
David Danielson, DOE's assistant secretary for Energy Efficiency and Renewable Energy (EERE), announced the awards during an online media presentation Wednesday, highlighting the program and the awardees.
The Advanced Manufacturing Office (AMO) within EERE, created this program to address key challenges facing U.S. manufacturing. The partnerships will apply modeling, simulation and data analysis to industrial processes and materials to lower production costs and bring new products to market quickly. Lawrence Livermore National Laboratory (LLNL) leads the program, with Lawrence Berkeley and Oak Ridge National Laboratories (LBNL and ORNL) as strong partners.
"Since our industrial outreach initiative, Blue Collar Computing in 2004, OSC has worked at the forefront of the national effort to help industry gain easy and affordable access to advanced modeling and simulation solutions," said David Hudak, interim executive director of OSC. "The project will bring advanced open source software solutions from the DoE to OSC's supercomputers, which we hope to make available to students and faculty at Ohio's universities."
The AweSim and EWI "Weld Predictor App" project will expand an industry standard weld predictor application to an integrated 3D model to increase its capacity to make its capabilities accessible to a significant part of the U.S. manufacturing base. The project aims to extend and improve a proven EWI tool and extend a 2D model to an integrated 3D thermo-welding process model on properties of aluminum and titanium.
"We are pleased to be working with AweSim to develop a cloud-based 3D platform for our E-Weld Predictor tool," said Tom McGaughy, EWI Director of Technology. "This new app will increase the accuracy of weld distortion and residual stress predictions and broaden access for manufacturers to use this advanced simulation tool to reduce rework and improve first-time quality."
EWI is the leading engineering and technology organization in North America dedicated to advanced materials joining and allied manufacturing technologies. By matching expertise in materials joining, forming, testing and modeling to the needs of forward-thinking manufacturers, EWI successfully creates practical, efficient and effective solutions in product design, fabrication and production. Headquartered in Ohio, EWI has locations in Columbus, Buffalo, metro Detroit and metro Washington, DC.
AweSim is the world's first comprehensive, simulation-driven design solution for small- to medium-sized businesses. AweSim is packing simulation-driven design technology into a series of needs-based manufacturing applications, or "apps," and making them affordable and available with support training to companies.
AweSim was formed through a public-private partnership between OSC and six high-tech companies — P&G, Intel, TotalSim USA, Kinetic Vision, AltaSim Technologies and Nimbis Services — that are sharing their expertise and technology to develop the applications and trainings, and provide development support for AweSim. The State of Ohio's Third Frontier Commission and Development Services Agency are providing grant funding to support the project.
OSC is a founding member of the Ohio Technology Consortium, the technology and information arm of the Ohio Department of Higher Education.
"If you look at the list of names on the projects that were awarded, it's a very esteemed group," said Alan Chalker, Ph.D., director of AweSim and director of Technology Solutions at OSC. "For us to be included on a list such as this further validates that what we're doing has a high impact and is of national importance."
XXX
The Ohio Supercomputer Center (OSC), a member of the Ohio Technology Consortium of the Ohio Department of Higher Education, addresses the expanding computational demands of academic and industrial research communities by providing a robust shared infrastructure and proven expertise in advanced modeling, simulation and analysis. OSC empowers researchers with the vital services essential to make extraordinary discoveries and innovations, partners with businesses and industry to leverage computational science as a competitive force in the global knowledge economy, and leads efforts to equip the workforce with the key technology skills required to secure 21st century jobs. For more, visit www.osc.edu.