Columbus, Ohio (April 14, 2016) – A research team of high performance computer experts is beginning the task of modernizing a computer software package that leverages large-scale, 3-D modeling to research fatigue and fracture analyses, primarily in metals.
The research is a result of the Ohio Supercomputer Center (OSC) being selected as an Intel® Parallel Computing Center (Intel® PCC). The Intel® PCC program provides funding to universities, institutions and research labs to modernize key community codes used across a wide range of disciplines to run on current state-of-the-art parallel architectures. The primary focus is to modernize applications to increase parallelism and scalability through optimizations that leverage cores, caches, threads and vector capabilities of microprocessors and coprocessors.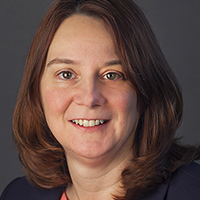 The code modernization project will be a collaborative effort of principal investigator Karen Tomko, Ph.D., interim director of research and science applications group manager at OSC; code developer/co-principal investigator Robert Dodds, Ph.D., professor emeritus at the University of Illinois/Urbana; and co-principal investigator Kevin Manalo, Ph.D., senior engineer at OSC.
"We are very excited to be collaborating with Dr. Dodds on this project and in having the opportunity to increase our expertise with Intel® Software Development Tools, Intel® Xeon processor and Intel® Xeon Phi™ processor technologies," Tomko said. "In particular, we are eager to investigate the impact of new capabilities, such as stacked memory on the upcoming Intel® Xeon Phi™ coprocessor technology, on WARP3D performance."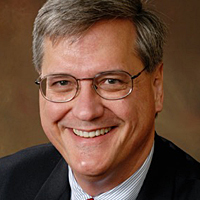 WARP3D is an open-source code for 3D nonlinear analysis of solids with a focus on degradation/endurance of metals under demanding thermo-mechanical loading conditions, such as in turbine engine components, high-temperature pressure vessels - nuclear/conventional, petrochemical processing facilities and pipelines. It is used in industry, government laboratories and academia.
The team will work jointly on all aspects of the modernization project, which includes two main objectives: to significantly improve scaling on distributed HPC systems of this open source code with unique capabilities for energy sector research and development; and make new releases of code/documentation available to the user-community.​
"Participation in the Intel® PCC program makes technical resources available to accelerate new parallelization efforts in the WARP3D code," Dodds said. "We expect to leverage features in emerging products using Intel® Xeon Phi™ coprocessor (many integrated core) framework. Collaborations with Intel engineers and researchers at other Intel® PCCs will prove invaluable."
"We're pleased to welcome the Ohio Supercomputer Center as the latest member of the Intel Parallel Computing Center program," said Hugo Saleh, director of marketing, high performance computing platform group at Intel Corporation.  "Their efforts to modernize WARP3D, an open-sourced code used by industry, government laboratories and academia, will broadly impact scientific discovery for years to come."
The Ohio Supercomputer Center (OSC), a member of the Ohio Technology Consortium of the Ohio Department of Higher Education, addresses the expanding computational demands of academic and industrial research communities by providing a robust shared infrastructure and proven expertise in advanced modeling, simulation and analysis. OSC empowers researchers with the vital services essential to make extraordinary discoveries and innovations, partners with businesses and industry to leverage computational science as a competitive force in the global knowledge economy, and leads efforts to equip the workforce with the key technology skills required to secure 21st century jobs. For more, visit www.osc.edu.