COLUMBUS, Ohio (

Jun 12, 2013

) —
---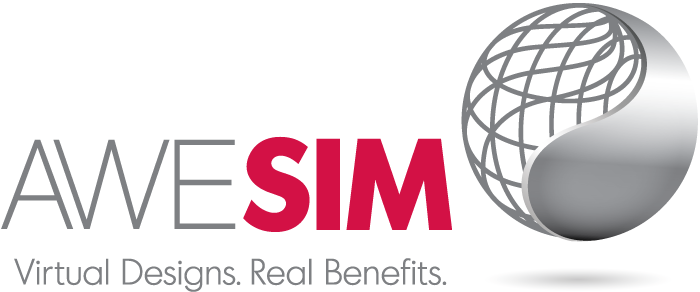 Ed Note: The AweSim advanced manufacturing application initiative was referred to as IntelSim
during the grant development process, but is being marketed as AweSim as of October 2013.
---
The Ohio Third Frontier Commission today helped fund a $6.4 million public/private effort to leverage the power of supercomputers and the ease of web-based applications to enhance the competitive position of Ohio businesses in the global marketplace.

The commission awarded a $3 million Innovation Platform Program (IPP) grant to the Ohio Supercomputer Center (OSC) and its project partners to design and deploy easy-to-use advanced "manufacturing apps" through the group's Intelligent Simulation Platform, or IntelSim, program. Client partners are funding the balance of the three-year, $6.4 million project.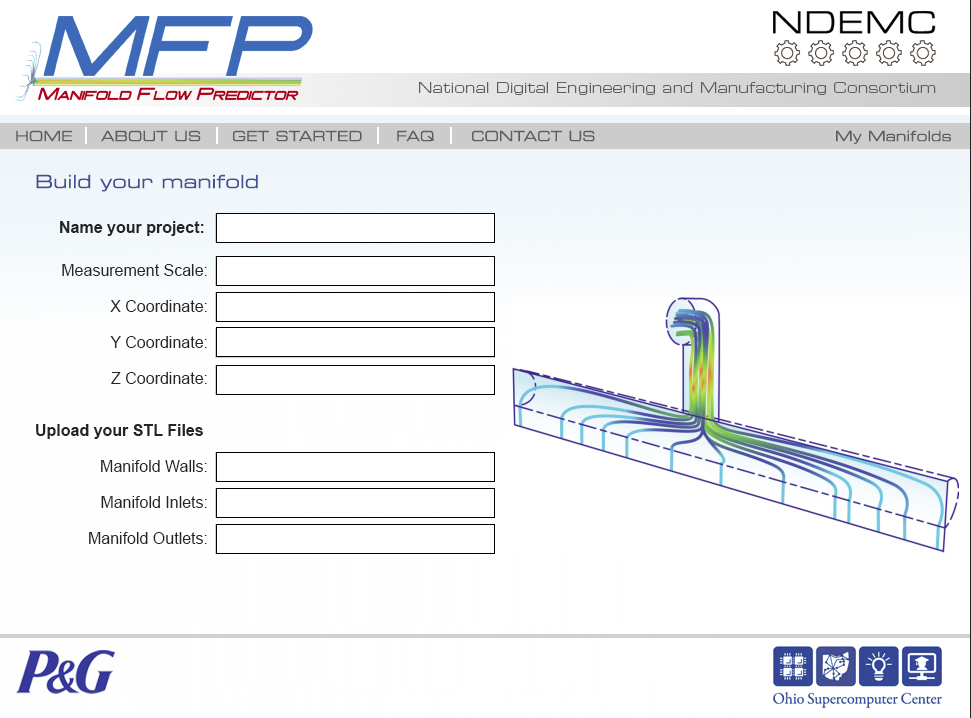 "Many large manufacturers have embraced simulation-driven design to achieve a degree of market advantage. Simulation-driven design replaces physical product prototyping with less expensive computer simulations, reducing the time to take products to market, while improving quality and cutting costs," said Pankaj Shah, executive director of OSC and OARnet. "Smaller manufacturers largely are missing out on this advantage, because they cannot afford to leverage such solutions. IntelSim offers a sustainable competitive advantage with a significantly lower cost than traditional technologies, demonstrated digital tool kits and built-up capabilities."

Advanced manufacturing simulation apps integrate unique manufacturing domain expertise, sophisticated simulation software and powerful cloud-based resources inside a digitized workflow. For example, by clicking a few buttons in an app that models a pipe manifold, the flow patterns and properties of a liquid can be easily simulated. The OSC team has previously developed similar prototype manufacturing apps for companies in consumer goods, advanced materials and the automotive industry sectors.

A member of the Ohio Technology Consortium, OSC has been at the forefront of the national effort to help industry gain easy and affordable access to advanced modeling and simulation technologies, starting with the 2004 launch of Blue Collar Computing, its innovative and widely regarded industrial outreach initiative. Located on the west campus of The Ohio State University, OSC has developed unique technology capabilities and, together with client partners, a product strategy to help reduce the barriers to entry for this largely untapped global market: cloud-based manufacturing apps delivered through an e-commerce marketplace.

The IntelSim team has an extensive track record leading to the development of IntelSim. OSC is joining forces with client
partners Procter & Gamble, Intel, Nimbis Services, TotalSim USA, AltaSim Technologies and Kinetic Vision. Most of these organizations have been involved in the National Digital Engineering & Manufacturing Consortium project, a federal public/private program of recent years to provide Midwestern small- and medium-sized manufacturers with access to advanced modeling and simulation resources.

Proctor & Gamble, TotalSim, AltaSim and Kinetic Vision will be providing modeling and simulation expertise, while Nimbis will provide access to an e-commerce marketplace. Intel, in collaboration with community colleges in Ohio, will focus on workforce training and certification in modeling and simulation.
---

Supporting quotes:
Tom Lange
Director, Modeling & Simulation, Corporate R&D
Procter & Gamble
In a world where manufacturing and innovation are becoming much more virtual, it is essential that small- and medium-sized businesses have access to advanced modeling and simulation resources. These technologies fuel the more precise and accurate models necessary to mimic the actual results of physical tests commonly used to innovate throughout our supply chain. Through IntelSim, OSC and its partners will provide the computational horsepower and guiding expertise for emerging new users – who are often just learning how to replace their expensive physical prototypes with ever-more-realistic, faster and more affordable simulations.

John Carey
Chancellor
Ohio Board of Regents
This significant investment from the State of Ohio will play a key role in allowing the Ohio Supercomputer Center to extend a portion of its amazingly powerful resources to help Ohio businesses to better compete with other businesses across the country and around the world. It is important to point out that IntelSim is but one excellent example of how our Ohio Technology Consortium member organizations can be leveraged even better to provide significant value to the greatest number of Ohioans.
In Ohio, we are serious about the impacts that simulation and modeling can have on advanced manufacturing. This investment by the Third Frontier Commission strengthens the position of Ohio companies to bring new innovations to the marketplace much more quickly, which will provide a direct benefit to our economic bottom line.

Carol Whitacre, Ph.D.
Vice President for Research
The Ohio State University
This IPP award is truly exciting, as it will help the Ohio Supercomputer Center launch into the next phase of industrial outreach through its high performance computing resources. IntelSim is just the sort of innovative application of technology that will boost manufacturing and help recognize the Midwest as America's Innovation Belt.
---
The
Ohio Supercomputer Center
(OSC), a member of the Ohio Technology Consortium of the Ohio Board of Regents, addresses the rising computational demands of academic and industrial research communities by providing a robust shared infrastructure and proven expertise in advanced modeling, simulation and analysis. OSC empowers scientists with the vital resources essential to make extraordinary discoveries and innovations, partners with businesses and industry to leverage computational science as a competitive force in the global knowledge economy, and leads efforts to equip the workforce with the key technology skills required to secure 21st century jobs. For more, visit
www.osc.edu
.