OSC is proud to participate in the annual Supercomputing Conference (SC) virtually in 2021. We are sad to miss so many of our outstanding partners and peers at the physical event, but we are excited to interact electronically and are hopeful about a return to in-person presence in 2022.
OSC's history at SC is extensive, and this year it continues with a full slate of virtual sessions and showcases, detailed below.
OSC at SC21: Schedule of Events
OSC and Open OnDemand are participating in the following events at SC21
Date & Time
Description
Sunday, Nov. 14
10:44 to 11 a.m. ET
Kubernetes with Open OnDemand Using Kyverno
This lightning talk dives into how OSC addresses the security challenges of supporting Kubernetes in Open OnDemand by utilizing the Kyverno policy engine. Presented by OSC HPC Systems Engineer Trey Dockendorf.
Monday, Nov. 15
Noon to 2 p.m. ET
Azure HPC MicroHack
Walk through the creation of an High Performance Computing (HPC) cluster running Open OnDemand on Microsoft Azure.  Participants should have familiarity with Linux as well as HPC concepts. Presented by Microsoft. SC21 registration not required.
Tuesday, Nov. 16
3 to 3:30 p.m. ET
Utilizing Kubernetes and Open OnDemand to Support Virtual Classroom Labs
Get an overview of how OSC's Open OnDemand development team supports virtual classroom labs that utilize Kubernetes, using the Kyverno policy engine to ensure usability and security features are maintained. Presented by OSC Director of Strategic Programs Alan Chalker and HPC Systems Engineer Trey Dockendorf.
Tuesday, Nov. 16
3:30 to 4 p.m. ET
Simplifying Cloud Research Computing with CloudyCluster and Open OnDemand
Explore how to deploy CloudyCluster and Open OnDemand for research computing in the cloud, facilitating faster results and reducing costs. Presented by Boyd Wilson, Omnibond Systems, LLC.
Wednesday, Nov. 17
1:15 to 2:15 p.m. ET
Open OnDemand User Group Meeting
An open discussion to guide the future roadmap for Open OnDemand, OSC's NSF-funded open-source HPC platform. Presented by OSC Executive Director Dave Hudak and Director of Strategic Programs Alan Chalker.
Friday, Nov. 19
9:30 to 1 p.m. ET
HUST-21: 8th International Workshop on HPC User Support Tools
Learn about how supercomputing centers around the world are improving the tools they utilize to support users. OSC Director of Research Software Applications Karen Tomko is a co-organizer of this workshop.
Recent case studies

University of Dayton students gain hands-on experience with computing, research
Visit us at...
Any discipline, anywhere
Empowering a diverse range of clients
Catalyzing discovery across disciplines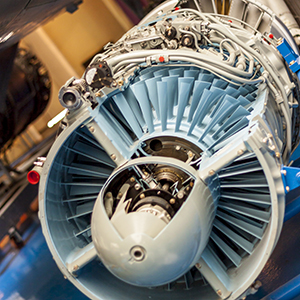 Natural sciences
Engineering & technology
Medical & health sciences
Agricultural & veterinary sciences
Social sciences
Humanities & the arts
Serving Ohio & beyond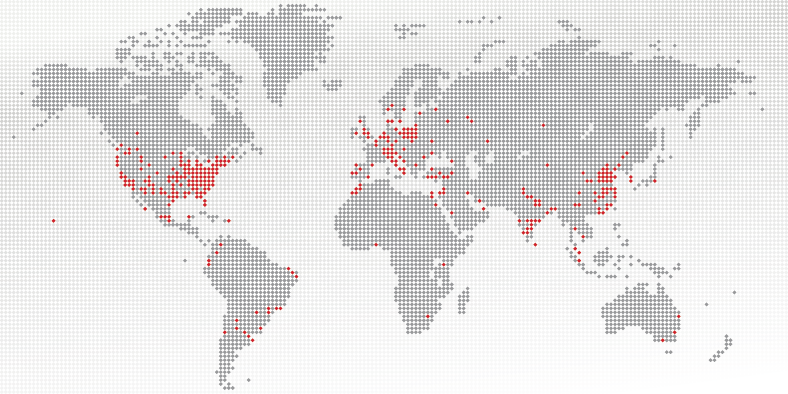 Each red dot in the world map above represents the location of at least one OSC client.
Engage with OSC
Make use of AVAILABLE SERVICES
Learn about OSC'S IMPACT
Help shape FUTURE PLANS
Find ways to ENGAGE WITH OSC