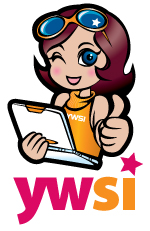 My information
Name: Ellen
Hometown: Columbus
Landuse: Urban
My field trip to the Big Darby creek
How deep was the water?
The water got up to a little above knee high
in the pools and as shallow as my ankles.

What type of Chemicals measurements did you take?
We took measurements of the Ph levels, the Phosophates and Nitrogen levels and IbI and IcI levels
Were there any unusal results?
I did not find any unusal results
Did you catch any fish? If so , what kind were they?
I did not find any fish but the electrofishers found darters.
My project
Our project about the Upper Little Miami is available here and you can got to google.
for my project my group drew the Upper Little Miami River.
It is Located in the Dayton area.
Interesting facts
Project team
| Name | hometown | landuse |
| --- | --- | --- |
| Jenna | East Liberty | Rural |
| Rachel | Hilliard | Urban |
Top 3 favoritethings about camp
Meeting new friends, teachers and chaperones
The good food
Games and activities