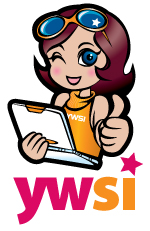 My Infomation
Name: Annie
Hometome: Bowling Green, OH
Land Use: Urban
My Week
This week we learned a ton 
of new vocabulary. We learned 
about pollution in 
our rivers, and where it comes 
from. We learned what a good 
stream and bad stream looks like. 
We went on a swimming 
trip at the RPAC, and went 
on a tour of The OSU campus. 
I met a lot of new friends 
and learned about how dorm life is. 
This was a really fun camp.
 
My Field Trip to Big Darby
We went to Big Darby Creek to do 
Stream Quality Monitoring. We tested the water quality 
and looked at many different bugs to tell us 
the biodiversity of the creek. To capture 
the macroinvertibrates, 
we used a kick net, and 
kicked up the sediment to 
capture the macroinvertibrates. 
After we finished in the creek, 
we went on a hike 
to look at bison.
 
Project Infomation
The Project Presentation is available here.
I use google to learn more about HTML.
Here's the webpage that i created: .Zip
Here is ywsi.
Team Members
| Name | Hometown | Land Use |
| --- | --- | --- |
| Prapti | New Albany, Ohio | Suburban |
| Allison | Kettering, Ohio | Suburban |
Top 3 Favorite Things about YWSI
Going to the Big Darby Creek
Staying in the dorms
Meeting new friends