About Young Women's Student Institute
YWSI is designed to encourage girls' interest in math, science and engineering and improve their participation in  science, engineering and technology fields, and in particular, information technology. YWSI introduces girls to exciting careers and job opportunities.
Young Women's Summer Institute (YWSI) is a week-long program sponsored by Ohio Supercomputer Center for middle-school girls in Ohio. It is designed to promote computer, math, science and engineering skills as well as provide hands-on experiences. YWSI helps girls develop an interest in these subjects by allowing them to work on a practical, interesting scientific problem using the latest computer technology.
Location & Dates:
Ohio Supercomputer Center - Columbus, Ohio
July 14-20, 2019
Who can apply?
Current Ohio 6th and 7th graders (you must be a 6th or 7th grader in the 2018-2019 school year) and K-12 science and math teachers.
Applications:
Applications will be accepted online beginning January 1, 2019. The deadline for YWSI 2019 applications is April 5, 2019. We will begin notifying accepted students early May, 2019.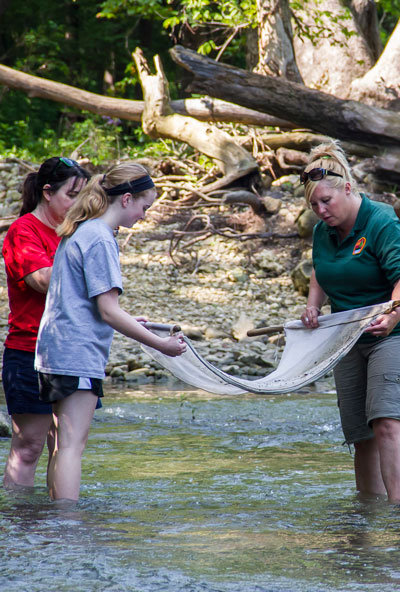 Cost:
Those chosen for the program will be awarded partial scholarships. The partial scholarships lower the price to $750 for each attendee. The fee covers housing, meals and program tuition, including laboratory visits, insurance, chaperones, social activities, equipment costs and much more. 
Housing:
Students will stay in residence halls on The Ohio State University campus.
Information for this year's participants
What to bring | Tentative schedule of events | Projects
For more information
Please contact, Liz Stong at (614) 292-9248 or estong@osc.edu
To learn about other opportunities available for students and teachers, please visit http://www.osc.edu/education.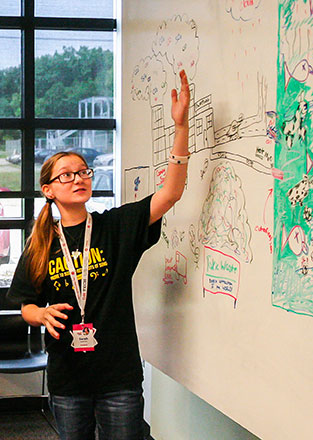 YWSI Testimonials, Videos and Audio
Interested in Sponsoring YWSI?
As a non-profit organization, OSC hosts Young Women's Summer Institute and Summer Institute with no tuition or material costs to the students. Students are responsible for housing and some meals in The Ohio State University dormitories, but OSC will assist with these costs when needed. Your much-needed sponsorship will support the pipeline for exceptional young talent whom will be hitting the job market in a few years.  If you, or your company is interested in sponsoring Young Women's Summer Institute, please click here.
Please take a few minutes to watch our sponsorship video to see why your support matters to supporting these next generation technology leaders.