COVID-19 Update (1/15/21): 
With OSC staff and student participants' health in mind during the ongoing COVID-19 pandemic, we are currently determining the best course of action to take for the 2021 Summer Institute (SI) and the Young Women's Summer Institute (YWSI). Interested students are still encouraged to apply. Please continue to check back for more information and updates.
---
About Summer Institute:
What is the Ohio Supercomputer Center Summer Institute?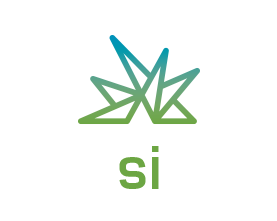 SI is a two-week residential program that gives gifted high school students project-based, hands-on learning during the summer after their freshman, sophomore or junior year. Working in small peer teams, the students use supercomputers for practical applications such as solving complex science and engineering problems, conducting network forensics to catch hackers, studying the spread of the bird flu and designing computer games.  
Who is eligible to apply?
High school students currently in their freshman, sophomore, or junior  year who are Ohio residents.
Who might want to apply?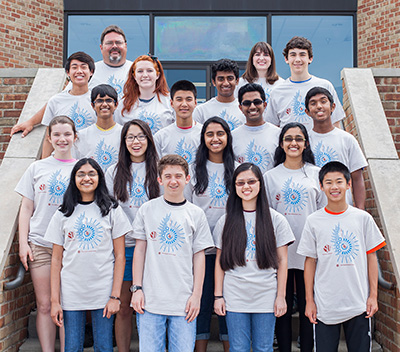 High achieving students who like science, engineering, mathematics or computers.
Why students might want to attend:
Exposure to world of supercomputers and their real-world applications
Gain a competitive edge in future educational and professional pursuits
Work directly with experts in science, engineering and computer science
Learn how to work with others while developing project management and interpersonal skills
Develop friendships with other students who have similar interests
By living in dorms, experience a taste of college life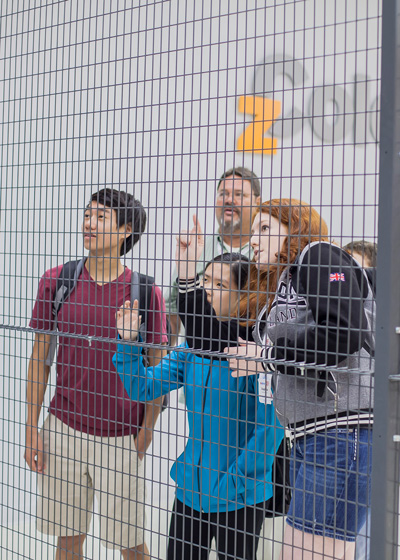 Program Details:
Dates: June 13 -  25, 2021
Location: Ohio Supercomputer Center, 1224 Kinnear Road, Columbus, Ohio
Application: Applications will be accepted online beginning January 1, 2021. The deadline for SI 2021 applications is April 18, 2021. We will begin notifying accepted students approximately early May, 2021. Click here to apply.
Cost: Those chosen for the program will be awarded partial scholarships. The scholarships lower the price to $526 for each attendee. The fee covers housing, meals and program tuition, including laboratory visits, insurance, chaperones, social activities, equipment costs and much more.
Example Projects: The cornerstone of the Ohio Supercomputer Center's Summer Institute is the projects. The students work together in small teams on diverse and challenging research-level projects. Teams are comprised of a project leader (staff member who conceived and designed the project) and three or four students.  Some past examples include:
Networking Design and Engineering
In this project students investigate the components and technologies used to build and maintain large-scale, high performance, data networks. The project team's goal is to design and implement a 'Summer Institute' (SI) network.
Intracellular Traffic Jams
In this project, the team will use mathematical models to investigate how intracellular traffic jams arise under abnormal conditions. Students investigate how motor-microtubule interaction and cargo-cargo interaction affect cargo transport along microtubules using computational models.
Dark Matter in Galaxies
The team will begin with observations of the motions in galaxies like the Milky Way, Using these data, they will write python programs to measure how fast the galaxy spins, and then to solve for the mass needed to hold together a galaxy spinning so quickly.
General Schedule: Please click on the link at the upper right to see a detailed schedule.
Sunday: Welcome presentation / overview; Dorm Check-in
Monday: OSC Overview; Introduce Projects; Hands-on UNIX
Tuesday: Interface Tour Lab; Intro to Python; Team Building
Wednesday: Field Trip: MRI Center; Project Training
Thursday: Project Training; Field Trip: CAR
Friday: Field Trip: SOCC; Parents pick up students
Sunday: Dorm Check-in
Monday: Lab/Animations; Talk: Cyber-Security
Tuesday: Lab; Group Photos
Wednesday: Lab/Animations; Tour: Byrd-Polar Arctic Center
Thursday: Lab/Presentation Development
Friday: Lab/Presentation Development; Closing Ceremony
For more information, contact:
(614) 292-9248 or si-contact@osc.edu

Visit OSC Summer Institute on Facebook.
Program Impact:
Gender Demographics: As of 2014, when the SI program celebrated its 25th anniversary, 375 high school students from all over the State of Ohio had participated.  Over the preceding decade,  female participation in the program had grown to equal approximately 50%, as seen in the bar chart at right.
Alumni Survey Results: As part of the 25th anniversary celebration, a survey of alumni was conducted.  It was found that  82%+ of alumni pursued a higher education degree.  They had attended major research institutions including:
•California Institute of Technology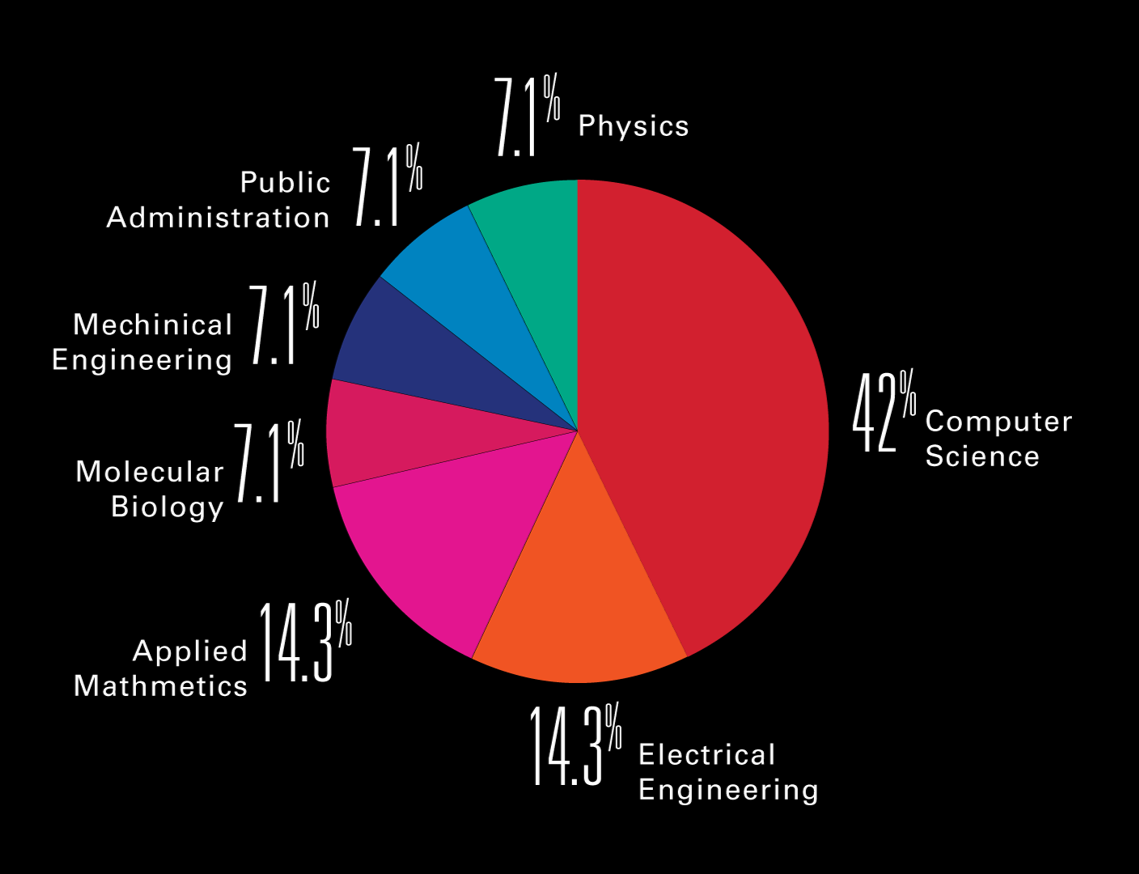 •Case Western Reserve University
•Carnegie Mellon University
•John Hopkins University
•Massachusetts Institute of Technology
•The Ohio State University
•Yale University
As seen in the pie chart at right, they pursued primarily science and engineering degrees as part of those studies.
Testimonials and Videos:
At the end of each day, of the program participants are required to complete a short, anonymous online survey to gauge real-time feedback on the program.  The program director analyzes the results each night and immediately provides the details to all instructors and involved staff.  The survey consists of 5 questions:
•What did you learn today?
•What did you like best about today's activities?
•What did you like least about today's activities?
•Who did you help out today and how?
•Who helped you out today and how?
At the end of the program, participants are also asked to complete a longer survey that solicits feedback on individual staff members, curriculum, and various logistical issues. Generally, the comments are overwhelming positive, and include statements such as these:
"Everyone was really nice, students and teachers. Using a supercomputer for the first time was a really cool experience, and it was just overall really fun and interesting."
"I came to the institute thinking that most people were going to be introvertive nerds like myself, but I was completely surprised after the first few days. The kids around me were exceedingly nice, outgoing, and intelligent at the same time, which made me love the program even more."
"I think this camp was a lot of fun though, and it was 1000% worth it."
"SI gave me a chance to experience a higher level of research. All of these experiences have really opened my mind to a lot of educational opportunities. Thank you for making this camp amazing!"
Summer Institute Student and Teacher Testimonials
NBC4's Ben Gelber covers the 25 Year Anniversary of Summer Institute