What is the Summer Institute?
SI is the Ohio Supercomputer Center's two-week residential program where gifted high school students learn through project-based, hands-on experiences. Working in small teams, students use OSC's supercomputers to solve complex science and engineering problems, catch hackers using network forensics, study the spread of the bird flu, design computer games and more.
Teachers: Download our camp flyer to post in your classroom!
Who is eligible to apply?
Ohio residents currently in their freshman, sophomore or junior years of high school.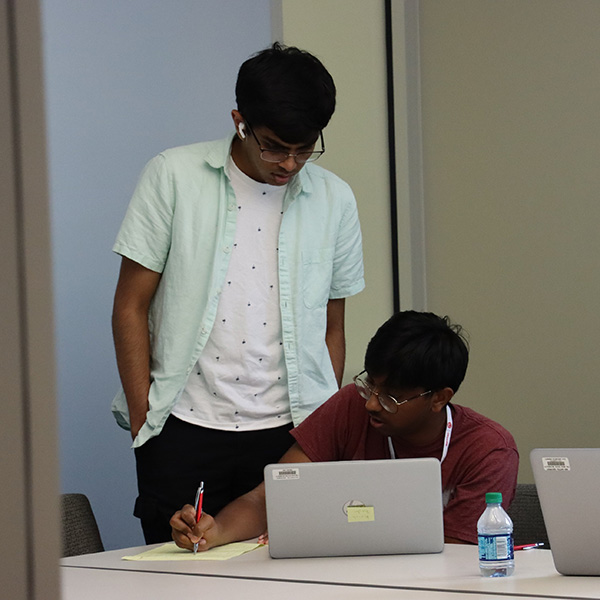 Program Details
2023 Dates
Sunday, June 11, 2023 to Friday, June 23, 2023
Location
Ohio Supercomputer Center
1224 Kinnear Road
Columbus, Ohio 43212
Application Deadline
April 16, 2023
We will begin notifying accepted students in early May 2023.
Space is limited. Submitting an application does not guarantee acceptance into the program.
Cost
$526 per attendee
The fee covers housing, meals and program tuition, including laboratory visits, insurance, chaperones, social activities and equipment costs.
Projects
Attendees will work in small teams on diverse and challenging research projects. Teams are comprised of a project leader (staff member who created and designed the project) and up to four students. Learn about past projects.
Schedule
An overview schedule for Summer Institute. For more detail, visit the tentative schedule.

| Day | Activities |
| --- | --- |
| Sunday | Welcome presentation / overview; Dorm Check-in |
| Monday | OSC Overview; Introduce Projects; Hands-on UNIX |
| Tuesday | Interface Tour Lab; Intro to Python; Team Building |
| Wednesday | Field Trip: MRI Center; Project Training |
| Thursday | Project Training; Field Trip: CAR |
| Friday | Field Trip: SOCC; Parents pick up students |
| Saturday | Off day |
| Sunday | Dorm Check-in |
| Monday | Lab/Animations; Talk: Cyber-Security |
| Tuesday | Lab; Group Photos |
| Wednesday | Lab/Animations; Tour: Byrd Polar and Climate Research Center |
| Thursday | Lab/Presentation Development |
| Friday | Lab/Presentation Development; Closing Ceremony |
Contact Information
(614) 688-8300 or si-contact@osc.edu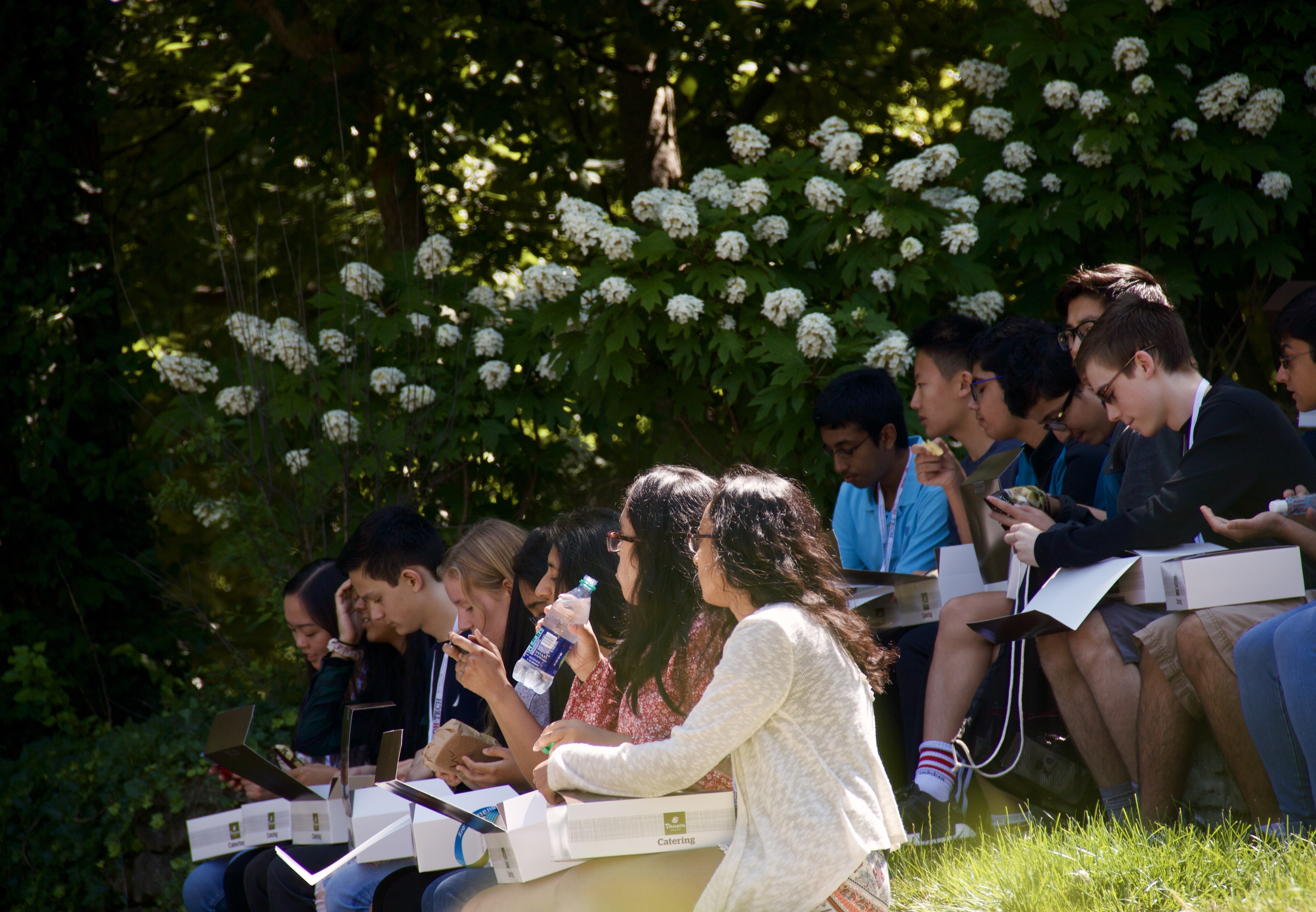 Program Impact
Alumni Survey Results
A recent survey revealed that over 82% of SI alumni pursued a higher education degree in science or engineering. Several of the colleges they went on to attend included:
California Institute of Technology
Case Western Reserve University
Carnegie Mellon University
John Hopkins University
Massachusetts Institute of Technology
The Ohio State University
Yale University
Testimonials
"Everyone was really nice, students and teachers. Using a supercomputer for the first time was a really cool experience, and it was just overall really fun and interesting."
"I came to the institute thinking that most people were going to be intoverted nerds like myself, but I was completely surprised after the first few days. The kids around me were exceedingly nice, outgoing, and intelligent at the same time, which made me love the program even more."
"I think this camp was a lot of fun though, and it was 100% worth it."
"SI gave me a chance to experience a higher level of research. All of these experiences have really opened my mind to a lot of educational opportunities. Thank you for making this camp amazing!"
Read about SI 2022 and the camp's overall impact on student's futures
SI 2022 Recap Video