What is the Ohio Supercomputer Center Summer Institute?
SI is a two-week residential program that gives gifted high school students entering their sophomore, junior or senior year project-based, hands-on learning.  Working in small peer teams, the students use supercomputers for practical applications such as solving complex science and engineering problems, conducting network forensics to catch hackers, studying the spread of the bird flu and designing computer games.  
Who is eligible to apply?
High school students entering their sophomore, junior or senior year.
Who might want to apply?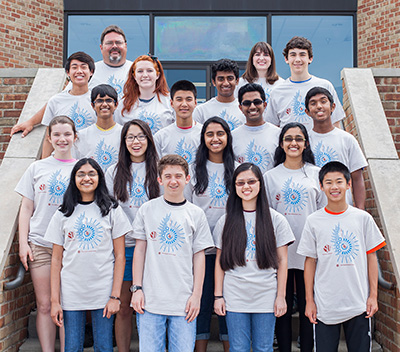 High achieving students who like science, engineering, mathematics or computers.
Why students might want to attend:
Exposure to world of supercomputers and their real-world applications
Gain a competitive edge in future educational and professional pursuits
Work directly with experts in science, engineering and computer science
Learn how to work with others while developing project management and interpersonal skills
Develop friendships with other students who have similar interests
By living in dorms, experience a taste of college life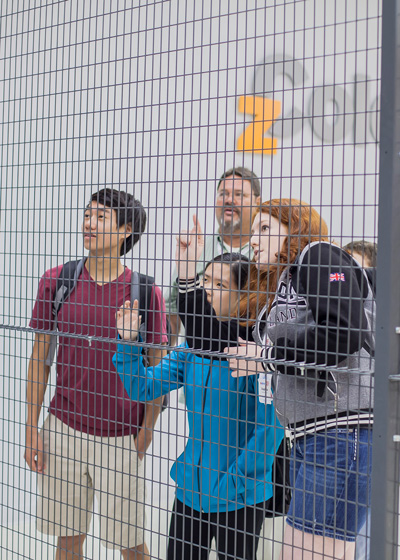 Program Details:
Dates: June 16-28, 2019
Location: Ohio Supercomputer Center, 1224 Kinnear Road, Columbus, Ohio
Application: Applications will be accepted online beginning January 1, 2019. The deadline for SI 2019 applications is April 5, 2019. We will begin notifying accepted students approximately early May, 2019.
Cost: Those chosen for the program will be awarded partial scholarships. The scholarships lower the price to $1,100 for each attendee. The fee covers housing, meals and program tuition, including laboartory visits, insurance, chaperones, social activities, equipment costs and much more.
Past Projects: The cornerstone of the Ohio Supercomputer Center's Summer Institute is the projects. The students work together in small teams on diverse and challenging research-level projects. Teams are comprised of a project leader (staff member who conceived and designed the project) and three or four students.
Testimonials and Videos
Summer Institute Student and Teacher Testimonials
NBC4's Ben Gelber covers the 25 Year Anniversary of Summer Institute
For more information, contact:
(614) 292-9248 or si-contact@osc.edu

Visit  OSC Summer Institute  on Facebook.
Interested in Sponsoring SI?
As a non-profit organization, OSC hosts Young Women's Summer Institute and Summer Institute with no tuition or material costs to the students. Students are responsible for housing and some meals in The Ohio State University dormitories, but OSC will assist with these costs when needed. Your much-needed sponsorship will support the pipeline for exceptional young talent whom will be hitting the job market in a few years.  If you, or your company is interested in sponsoring Summer Institute, please click here.
Please take a few minutes to watch our sponsorship video to see why your support matters to these next generation technology leaders.