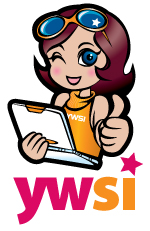 My Infomation
Name: Liz
Hometome: Bowling Green, OH
Land Use: Urban
 
My Field Trip to Big Darby Creek
We went to Big Darby Creek where we tested 
for chemicals in the water and caught macroinvertebrates. I caught many Water Pennies and a few Crayfish. Later in the day we hiked a trail to see Bison, but unfortunately, none were out. After that we used a machine to put the YWSI logo on our tote bags. Then we went to an arboretum and learned about roof gardens and different trees and flowers. Our last activity of the day then was a tour around OSU. Tuesday was one of my favorite days!
Project Infomation
The Project Presentation is available here.
I use google to learn more about HTML.
Here's the webpage that i created: .Zip
Here is ywsi.
Team Members
| Name | Hometown | Land Use |
| --- | --- | --- |
| Sophia | Athens, Ohio | Urban |
| Julia | Marietta, Ohio | Urban |
Top 5 Favorite Things about YWSI
    1.    Meeting new friends!
    2.    Going to Big Darby Creek
    3.    Finding people who like One Direction as much as I do!
    4.    Eating dinner and breakfast in the Commons
    5.    All the fun times we had in the dorm room