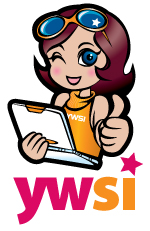 My Infomation
Name: Neelima
Hometome: Dublin, OH
Land Use: Suburban
My Field Trip to Big Darby Creek
We went to Big Darby Creek and examined different macroinvertebrates and their habitats. 
We also looked at the quality of the stream and tested the water. 
We had to shuffle in the water and stir up the little creatures. As soon as they were awake, we had to take our net, and capture as many animals as we could, so that we could get the most points possible.
Project Infomation
The Project Presentation is available here.
I use google to learn more about HTML.
Here's the webpage that i created: .Zip
Here is ywsi.
Team Members
| Name | Hometown | Land Use |
| --- | --- | --- |
| Cassie | Columbus, Ohio | Urban |
| Jasmine | New Albany, Ohio | Suburban |
Top 5 Favorite Things about YWSI
testing the water in the Big Darby Creek
eating in the commons
I like all the different food choices in the Commons, and I love the environment there. I sometimes look forward to the meals to just go there and feel the atmosphere. I love the variety of food, and also love how everything tastes mouthwatering and delicious, especially the creamy, vanilla ice cream!
learning how to make a webpage!
It's very fun to learn how to make a webpage! Now I know how to make a simple, basic page to fit some simple information on my experience at YWSI. Now I can also try it on my own and make a super-cool, mind-blowing webpage! :)