COLUMBUS, Ohio (

Apr 21, 2016

) —
Having set collegiate athletics afire a year earlier with four world records set or tied in a single day, Jesse Owens sprinted to four gold medals and two Olympic records at the 1936 Berlin Games and refuted the Nazi notion of Aryan racial superiority.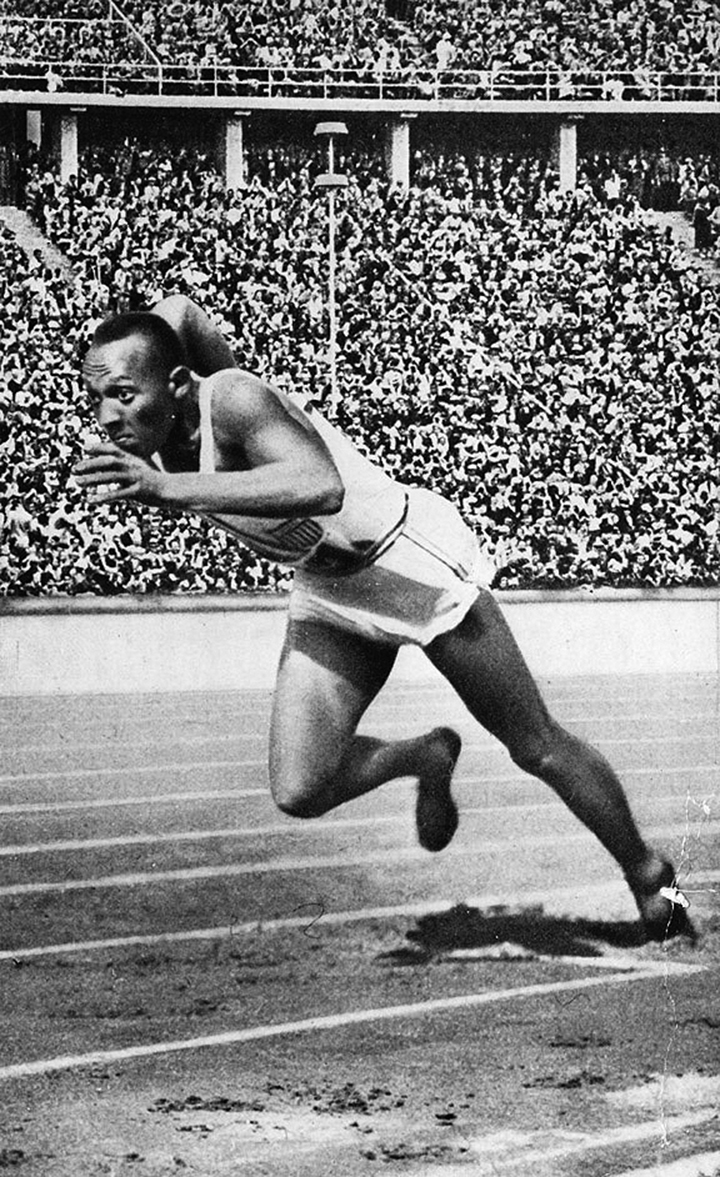 Because of his legacy as a renowned Olympic champion, a beacon for racial equality and a constant youth advocate, officials at the Ohio Supercomputer Center (OSC) and the Ohio Department of Higher Education (ODHE) will name their next supercomputer after the sprinter who was raised in Cleveland, Ohio.
"Our newest supercomputer system is the most powerful that the Center has ever run," ODHE Chancellor John Carey said in a recent letter to Owens' daughters. "As such, I thought it fitting to name it for your father, who symbolizes speed, integrity and, most significantly for me, compassion as embodied by his tireless work to help youths overcome obstacles to their future success. As a first-generation college graduate, I can relate personally to the value of mentors in the lives of those students."
Carey announced in February that the new system will increase the center's total computing capacity by a factor of four and its storage capacity by three. Owens was chosen from a list of esteemed finalists that included Nobel Prize winners, famous inventors, talented musicians, well-known industrialists and a former president.
"We are touched and honored to have this supercomputer named for our father," said Marlene Owens Rankin, the youngest daughter of Owens and his wife, Minnie Ruth Solomon. Rankin and her sisters Gloria Owens Hemphill and Beverly Owens Prather founded The Jesse Owens Foundation to perpetuate the ideals and life's work of their father. "The learning opportunity provided by this expanded capacity will be invaluable to Ohio students."
OSC is a member of the Ohio Technology Consortium, the technology and information arm of ODHE. The center currently offers computational services via two supercomputer clusters: the HP/Intel Ruby Cluster and the HP/Intel Oakley Cluster. A third system, the IBM/AMD Glenn Cluster, was retired last month to make sufficient space and power available for the new supercomputer.
"This major acquisition will make an enormously positive impact on the work of our clients, both academic and industrial," said David Hudak, Ph.D., interim executive director of OSC. "Our current systems are running near peak capacity most of the time. Ohio researchers are eager for this massive increase in computing power and storage space."
The new Dell Owens Cluster will be powered by Dell PowerEdge servers featuring the new Intel® Xeon® processor E5-2600 v4 product family, include storage components manufactured by DDN and utilize interconnects provided by Mellanox. The center earlier had acquired NetApp software and hardware for home directory storage.
The Ohio Supercomputer Center (OSC), a member of the Ohio Technology Consortium of the Ohio Department of Higher Education, addresses the expanding computational demands of academic and industrial research communities by providing a robust shared infrastructure and proven expertise in advanced modeling, simulation and analysis. OSC empowers researchers with the vital services essential to make extraordinary discoveries and innovations, partners with businesses and industry to leverage computational science as a competitive force in the global knowledge economy, and leads efforts to equip the workforce with the key technology skills required to secure 21st century jobs. For more, visit www.osc.edu.
The Jesse Owens Foundation seeks to perpetuate the spirit and beliefs of Jesse Owens through its support of The Ruth and Jesse Owens Scholars Program at The Ohio State University as well as through serving as a resource for information on the life and legend of Jesse Owens. It is particularly interested in helping individuals with the ambition, dedication and courage to achieve success against significant personal odds. For more, visit jesse-owens.org.
ED NOTE: This announcement was made in connection with the 2016 Jesse Owens Track and Field Classic at The Ohio State University.