DUBLIN, Ohio (

Aug 31, 2005

) —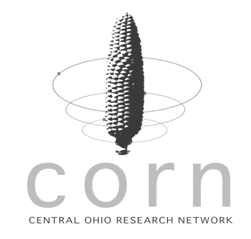 The City of Dublin has joined forces with Ohio's Third Frontier Network (TFN) in establishing the Central Ohio Research Network--or CORN--linking education and commerce for research and economic development.
"We are proud of Ohio's agricultural heritage and are now taking that history and tradition to the next level," said Congresswoman Deborah Pryce. "The Central Ohio Research Network will boost Central Ohio's image as a technology focused and equipped region ready to facilitate research, development and collaborative efforts among universities, government and business. The possibilities are unlimited."
DubLINK, Dublin's underground optical fiber route encompassing nearly 100 miles, will connect directly to the Ohio Supercomputer Center's TFN, the most advanced statewide research network in the country. The TFN links Ohio's colleges and universities, research labs, and hospitals via 1,600 miles of high-speed broadband network.
"Dublin has long recognized the importance of providing underground fiber capacity to businesses," said Dublin's Deputy City Manager/Director of Economic Development Dana McDaniel. "We now have expanded DubLINK by purchasing optical fiber from Columbus Fiber Net to support a plan to offer broadband throughout Central Ohio and aid in connecting the state's colleges and universities as part of OSC's Third Frontier Network."
DubLINK provides the necessary infrastructure for CORN's high-speed broadband network. The connection, approved by Dublin City Council, establishes for the first time in Central Ohio a dedicated research network to enable businesses, government and schools to connect directly to the Ohio Supercomputer Center, and institutes of higher learning and research.
The network also enables interconnectivity between facilities located on the fiber route. For example, Battelle's Dublin location will be able to establish connectivity with its headquarters on King Avenue near The Ohio State University.
Through TFN, Ohio can explore new experimental networking technologies and can customize networks to meet specific and unique research requirements. Schoolchildren can take virtual field trips and interact with university researchers in their classrooms. Doctors will be able to consult with patients across the state without leaving their offices. And, students and researchers will have access to OSC's computers in the blink of an eye.
"The close working relationships established by CORN and TFN will provide immediate benefits to Central Ohio's research and education community," said Pankaj Shah, Director of OARnet, OSC's networking division. "We envision the successful launch of CORN and the DubLINK partnership as a crucial step in TFN's success at the state level, while further highlighting Ohio's leadership role in advanced networking at a national level."
Dublin was approved for a $500,000 grant from the State of Ohio Capital Fund. Dublin received support for its application from Congressional Representatives Deborah Pryce and Patrick Tiberi; State Representatives Jim Hughes and Larry Wolpert; State Senator Steve Stivers; and Franklin County Commissioners Paula Brooks, Mary Jo Kilroy and Dewey Stokes.
By promoting critical scientific and industrial research, the TFN will help increase technology-sector jobs by fostering research collaboration between Ohio's university and business communities, contributing to the growth of the state's economy.
About DubLINK
DubLINK is an innovative partnership between the City of Dublin and The Fishel Company providing a multi-conduit, underground, fiber-optic system connecting Dublin's business district with competitive communication networks providing voice, video and data services. For more information, please visit www.dublin.oh.us.
About TFN
TFN is the most advanced high speed, fiber-optic network dedicated to higher education in the nation. An Ohio Board of Regents' initiative, TFN works with government, academic and industry partners to position the state of Ohio as a world leader in networking technology and the knowledge economy. For more information on TFN, please visit www.tfn.oar.net.