COLUMBUS, Ohio (

Jun 22, 2011

) —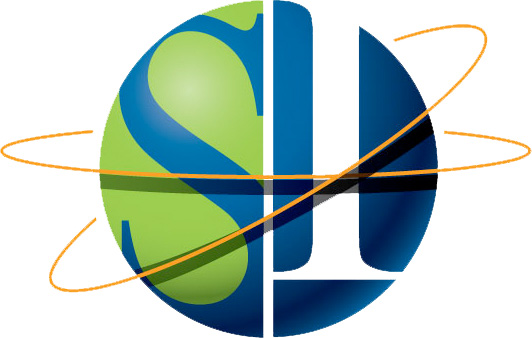 Sixteen outstanding high school students have been selected to attend Summer Institute 2011, where they will spend two weeks detecting new comets for NASA, programming autonomous robots, and tracking a pandemic flu virus for health officials.

The 22nd class of SI students was chosen for the annual residential STEM enrichment program of the Ohio Supercomputer Center (OSC), held this year from July 10-22 on the campus of The Ohio State University (OSU).

Throughout the intensive, two-week program, the Ohio high school freshmen, sophomores and juniors will engage in university-level research on OSC's advanced computer systems, while interacting with scientists who lead tours of their labs and supervise the sponsored research being conducted by students.

"Our program has become much more applications-based over the year, in order for students to understand their projects' applicability to academic and industrial research," said Alan Chalker, Ph.D., SI director. "The Summer Institute provides a support system for the state's best and brightest students, offering them an incredible opportunity to further develop their career skills during the program and beyond."

Working in four project teams, the students solve practical, yet complex, science and engineering problems. In the process, they develop and apply fundamental computing skills, in areas such as programming languages and techniques, operating systems and visualization. The four teams will focus on:
Obstacle Avoidance Roomba. The team will standardize the precision and speed of a Roomba, an autonomous vehicle used for vacuuming. This project is sponsored by 

OSU

 and the National Science Foundation's

Cyber-Physical Systems (CPS) Program

.

Image Processing. This group will locate comets in sun observation images from the Solar and Heliospheric Observatory spacecraft. SOHO is a cooperative mission between the European Space Agency and NASA.

Biomechanical Regulation of Cellular Signaling and Organization. The team will determine how cells communicate with each other and with collagen fibers to grow new tissue in the leg.

Molecular Dynamics of the Bird Flu Virus. This group will explore one of the scientific approaches that researchers use to study the avian influenza virus for early diagnosis, treatment and prevention of the disease.
During a final ceremony, the students will present their findings to an audience of scientists, OSC staff, key stakeholders and parents.

"[SI is] an excellent place to learn how to be a computational scientist," stated Tom Shkurti, an Upper Arlington High School student who worked on the Roomba project last year. "I gained a renewed appreciation for what people in the artificial intelligence field have to deal with in terms of handling unexpected situations and understanding how you can make a machine mimic the natural thinking process of a human."
____________________________
EDITORS: The following identifies the students selected for SI. The list is arranged by last name and identifies the high school each attends and his or her hometown.
Neil Bhuta, Dublin Scioto High School, Dublin
Vivek Chhabria, Olentangy Liberty High School, Powell
Benjamin Fair, Hilliard Darby High School, Hilliard
Zachery Farmer, Anderson High School, Cincinnati
Ann Gailliott, Clinton-Massie High School, Blanchester
Evren Gokcen, Lincoln High School, Gahanna
Anthony Hseih, Hawken Upper School, Aurora
Aravind Kalluri, North Olmsted High School, North Olmsted
Daniel Moran, Minerva High School, Minerva
Ishan Paranjpe, Miami Valley High School, Centerville
Manish Paranjpe, Miami Valley High School, Centerville
Alex Revnew, St. Ignatius High School, Chagrin Falls
Sachin Radraraju, Olentangy Liberty High School, Powell
Kevin Yuh, Upper Arlington High School, Columbus
Yiran Zhang, Beavercreek High School, Beavercreek
Michael Zoller, Bellbrook High School, Dayton