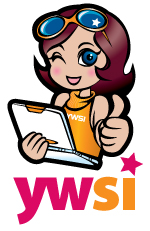 My Infomation
Name: Allison
Hometome: Kettering, OH
Land Use: Suburban
My Field Trip to Big Darby Creek
On Tuesday we went to Big Darby Creek 
and counted all the macroinvertabrates. Then we went on a bison hike by the creek.
 There was one bison by the farm but we couldn't see it. 
Then we went to the Ohio State University Arboretum. All the flowers were really pretty and interesting.
Project Infomation
The Project Presentation is available here.
I use google to learn more about HTML.
Here's the webpage that i created: .Zip
Here is ywsi.
Team Members
| Name | Hometown | Land Use |
| --- | --- | --- |
| Prapti | New Albany, Ohio | Suburban |
| Annie | Bowling Green, Ohio | Urban |
Top 3 Favorite Things about YWSI
Going to Big Darby Creek
Taking the test samples
Food