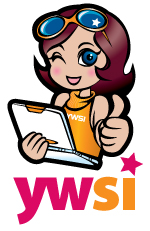 My Infomation
Name: Jasmine
Gender: Female
Hometome: New Albany, OH
Land Use: Suburban
School: Columbus Academy
Interests: Swimming, 
Horseback Riding
, Piano, 
Violin
, Math,
 Science,
 Animals, 
Reading
, Art,
 Technology
Fun Facts: I love school
 
My Field Trip to Big Darby Creek
We went to Big Darby Creek and counted many macro invertebrates. We also conducted numerous chemical tests on the water. 

We had a lot of fun.
Project Infomation
The Project Presentation is available here.
I use google to learn more about HTML.
Here's the webpage that i created: .Zip
Here is ywsi.
Team Members
| Name | Hometown | Land Use |
| --- | --- | --- |
| Cassie | Columbus, Ohio | Urban |
| Neelu | Dublin, Ohio | Suburban |
Top 3 Favorite Things about YWSI
Collecting Macro invertebrates in Big Darby Creek
Making 14 new friends
Learning new things everyday