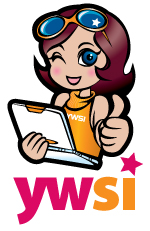 My Infomation
Name: Madison
Hometome: Kettering, OH
Land Use: Suburban
My Field Trip to Big Darby Creek
We went to Big Darby Creek and 
collected macro-invertebrates. I enjoyed
 catching a GIANT crayfish. It was so
 cool! It was great getting information about 
the ICI. I'm so glad I got to learn how to 
test water and make our streams better!
Project Infomation
The Project Presentation is available here.
I use google to learn more about HTML.
Here's the webpage that i created: .Zip
Here is ywsi.
Team Members
| Name | Hometown | Land Use |
| --- | --- | --- |
| Annalese | Reynoldsburg, Ohio | Suburban |
| Akanksha | Dublin, Ohio | Suburban |
Top 3 Favorite Things about YWSI
Dancing on the bus
Walking in Big Darby Creek
Learning New Things
Fun With Friends!
I had a lot of fun with the girls I met 
at camp! My most favorite thing we did was 
dancing on the bus! I think we scarred people!
At breakfast one day, we saw a guy wearing
spandex short shorts! I laughed really hard!
Swimming was fun too! My teammate screamed 
at the top of her lungs at a crayfish! It 
was really funny! One day, we played scatogories!
I was not good at it! I had a great time 
making new friends!