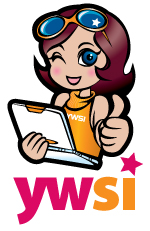 My Infomation
Name: Prapti
Hometome: New Albany, OH
Land Use: Suburban
My Week: The week was full of many activities. During our stay
at the dorms, we got really loud. There were a lot of things that we learned, like about pollution and vocab words. 
The dinners, breakfasts, and lunches at the commons were so much fun. WE GOT TO EAT WHATEVER WE WANTED! (:
 I learned new words like loony bird and gander.
 
My Field Trip to Big Darby Creek
We went to Big Darby Creek and caught micro invertebrates.
Project Infomation
The Project Presentation is available here.
I use google to learn more about HTML.
Here's the webpage that i created: .Zip
Here is ywsi.
Team Members
| Name | Hometown | Land Use |
| --- | --- | --- |
| Annie | Bowling Green, Ohio | Urban |
| Allison | Kettering, Ohio | suburban |
Top 3 Favorite Things about YWSI
Dancing on the bus
Walking in the Big Darby Creek
Tour of OSU