COLUMBUS, Ohio (

Aug 18, 2022

) —
A broad array of researchers, developers, system administrators and students who share an interest in the MVAPICH open-source library for high performance computing will gather at the Ohio Supercomputer Center (OSC) Monday, Aug. 22, through Wednesday, Aug. 24, for the 10th meeting of the MVAPICH Users Group (MUG).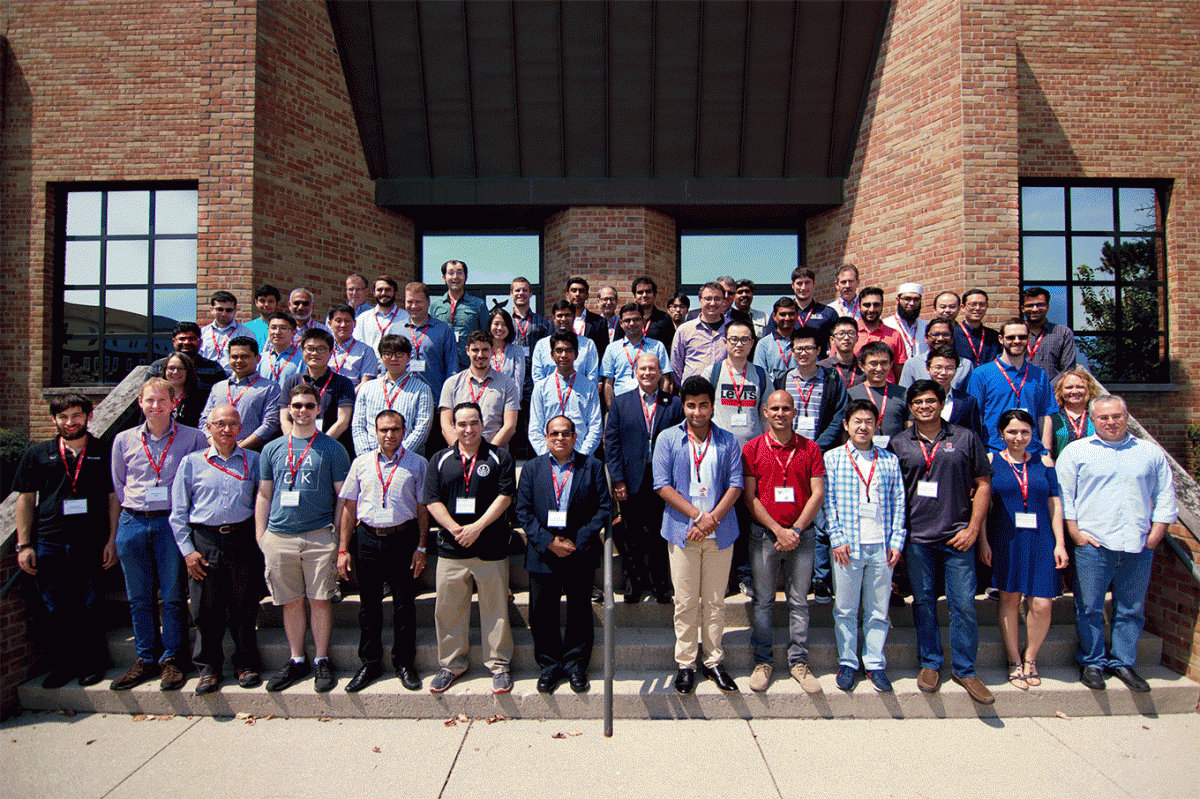 The Network-Based Computing Research Group led by Dhabaleswar K. "DK" Panda, Ph.D., a professor of computer science at The Ohio State University, developed and maintains the popular HPC system software package. Panda is a longtime OSC client and partners closely with the Center's staff on several research projects.
"We started this user group meeting so that people can come, share their experience and learn what is new," Panda said.
MUG is an in-person event, but the hybrid structure this year will provide participants with an option to attend remotely.
The first day of the conference will feature tutorials and demonstrations by Broadcom, Cornelis Networks, NVIDIA/Mellanox, OSU/MVAPICH2 and X-ScaleSolutions.
The rest of the three-day event will feature keynote speakers Professor Taisuke Boku, Ph.D., from the University of Tsukuba (Japan) and Dan Stanzione, Ph.D., executive director of the Texas Advanced Computing Center (TACC) in addition to seven short talks given by The MVAPICH group. The program also includes 17 invited talks from Broadcom, Cornelis Networks, NVIDIA, The Ohio State University, University of Cambridge (UK), University of Oregon, University of Tennessee (Knoxville) and X-ScaleSolutions.
The conference also will feature 12 poster presentations given by students from Florida State University, Northeastern University, The Ohio State University, The University of Texas at San Antonio, University of Oregon and Virginia Tech.
The poster session provides students, primarily those pursuing their doctoral degrees, with an opportunity to make connections and hear from experts in their field while also offering industry professionals a chance to meet potential future job candidates, said Karen Tomko, director of research software applications at OSC.
Industry professionals also can propose new ideas for research that students in attendance could explore, Tomko added.
"Ph.D. students will become the future experts in this field, and the meeting is a good opportunity for them to hear about current research and discussions happening between today's experts," she said.  
Discussion topics will center on MVAPICH2, a popular open-source implementation of the MPI-3.1 standard prevalent on systems with InfiniBand, Omni-Path, iWARP or RoCE interconnects. Message Passing Interface (MPI), the lingua franca of scientific parallel computing, is a standard for the communications library that a parallel application uses to share data among tasks and is available on a variety of parallel computer platforms.
MVAPICH2 is used by more than 3,275 organizations in 90 countries worldwide, and as of August 2022 more than 1.6 million downloads have occurred from the project's site. The software is also powering several supercomputers in the TOP500 list including sixth-ranked Sunway TaihuLight at National Supercomputing Center in Wuxi, China, 16th-ranked Frontera at TACC, 30th-ranked Lassen at LLNL, 42nd-ranked Nurion in South Korea and 47th-ranked Stampede2 at TACC.
OSC's current supercomputers, Owens and Pitzer, are equipped with MVAPICH. The new cluster that will launch in fall 2022, Ascend, also will feature the MVAPICH library. Ascend is a new Dell Technologies-based high performance computing cluster with advanced NVIDIA graphics processing units (GPUs) to support artificial intelligence (AI), machine learning, big data and data analytics work.
This year's MUG meeting is sponsored by OSC, Broadcom, Cornelis Networks, the National Science Foundation, NVIDIA, The Ohio State University, ParaTools and X-ScaleSolutions. Visit the conference's website for more details, including the advance program and list of speakers.
By Mary Kidwell
About OSC: The Ohio Supercomputer Center (OSC) addresses the rising computational demands of academic and industrial research communities by providing a robust shared infrastructure and proven expertise in advanced modeling, simulation and analysis. OSC empowers scientists with the services essential to making extraordinary discoveries and innovations, partners with businesses and industry to leverage computational science as a competitive force in the global knowledge economy and leads efforts to equip the workforce with the key technology skills required for 21st century jobs.