NEW ORLEANS (

Nov 18, 2014

) —
Researchers at The Ohio State University were recognized today at the SC14 conference for the supercomputer industry for studies that leverage high performance computers to help unlock the origins of cancer development.

In revealing today the eighth round of recipients of the HPC Innovation Excellence Award, International Data Corporation (IDC) recognized a research team led by David Symer, M.D., Ph.D., assistant professor of molecular virology, immunology and medical genetics at Ohio State's Comprehensive Cancer Center – Arthur G. James Cancer Hospital and Richard J. Solove Research Institute. Symer and his colleagues recently leveraged resources of the Ohio Supercomputer Center (OSC) to determine a new way that certain strains of human papillomavirus (HPV) might spark cancer development – by disrupting the human DNA sequence with repeating loops when the virus is inserted into host-cell DNA as it replicates.
"Having our research work acknowledged through this 'Big Data' award is quite an honor. It reflects the tremendous support that my team (especially Dr. Keiko Akagi, and also Jingfeng Li, Maura Gillison and our additional colleagues) received," said Symer. "Support for this work has come from the Ohio State University Comprehensive Cancer Center and of course from the Ohio Supercomputer Center (OSC). We wouldn't have been able to conduct this research without access to all the state-of-the-art, high performance computers and technical support that OSC has provided for our use."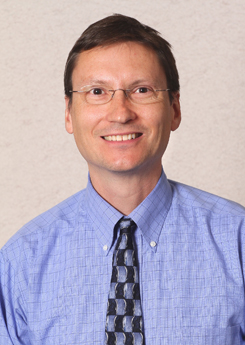 Symer's results shed new light on the potentially catastrophic steps leading all the way from initial viral infection to development of an HPV-associated cancer. In more recent, unpublished studies, his research group has confirmed that HPV looping events have occurred in about half of the primary HPV-associated human cancers studied.
The main goals of the HPC Innovation Excellence Award program are to showcase return on investment (ROI) and scientific success stories involving HPC; to help other users better understand the benefits of adopting HPC and justify HPC investments, especially for small and medium-size businesses (SMBs); to demonstrate the value of HPC to funding bodies and politicians; and to expand public support for increased HPC investments.
"IDC research has shown that HPC can accelerate innovation cycles greatly and in many cases can generate ROI. The award program aims to collect a large set of success stories across many research disciplines, industries, and application areas," said Chirag Dekate, research manager of HPC at IDC. "The winners achieved clear success in applying HPC to greatly improve business ROI, scientific advancement, and/or engineering successes. Many of the achievements also directly benefit society."
Brian Guilfoos, HPC client services manager at OSC, was in New Orleans attending the SC14 conference and was on hand today to receive the IDC recognition on behalf of Symer's group.
International Data Corporation (IDC) is the premier global provider of market intelligence, advisory services, and events for the information technology, telecommunications, and consumer technology markets. IDC helps IT professionals, business executives, and the investment community to make fact-based decisions on technology purchases and business strategy. More than 1,000 IDC analysts provide global, regional, and local expertise on technology and industry opportunities and trends in over 110 countries. In 2014, IDC celebrates its 50th anniversary of providing strategic insights to help clients achieve their key business objectives. IDC is a subsidiary of IDG, the world's leading technology media, research, and events company. You can learn more about IDC by visiting www.idc.com.
The Ohio Supercomputer Center (OSC), a member of the Ohio Technology Consortium of the Ohio Board of Regents, addresses the rising computational demands of academic and industrial research communities by providing a robust shared infrastructure and proven expertise in advanced modeling, simulation and analysis. OSC empowers scientists with the vital resources essential to make extraordinary discoveries and innovations, partners with businesses and industry to leverage computational science as a competitive force in the global knowledge economy, and leads efforts to equip the workforce with the key technology skills required to secure 21st century jobs. For more, visit www.osc.edu.