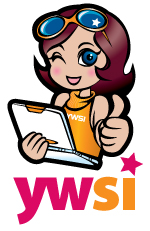 My Infomation
Name: Cassie
Hometome: Columbus, OH
Land Use: Suburban
School: The Wellington School
Interests: Art, Science, and Technology
Sports: Soccer, Swimming, and Softball
My Field Trip to Big Darby Creek
We went to Big Darby Creek and counted lots of bugs.
When we got there, my group did water testing. It was really fun! 
I especially likegoing in the river. We had a big net and we had to 
shuffle around in order to get the fish to go into the net. After we
examined the macroinvertebrates, we had lunch and went on a hike.
Project Infomation
The Project Presentation is available here.
I use google to learn more about HTML.
Here's the webpage that i created: .Zip
Here is ywsi.
Team Members
| Name | Hometown | Land Use |
| --- | --- | --- |
| Jasmine | New Albany, Ohio | Suburban |
| Neelima | Dublin, Ohio | Suburban |
Top 3 Favorite Things about YWSI
Collecting macroinvertebrates in the Big Darby Creek
Creating my own webpage
Learning about different careers in the science field