COLUMBUS, Ohio (

Nov 8, 2017

) —
State-of-the-art supercomputers, sophisticated software and high-speed research networks will be on tap as central-Ohio technology experts travel this weekend to Denver for SC17 (sc17.supercomputing.org/), the international conference for high performance computing, networking, storage and analysis.
Staff members from the Ohio Supercomputer Center (OSC, www.osc.edu) and Ohio Technology Consortium (OH-TECH, www.oh-tech.org) will be attending SC17 Nov. 11-17 to promote the work of their organizations, attend educational workshops and network with their academic and industrial counterparts.
"OSC has accomplished a lot in the last year – a new supercomputer, new storage, updated facilities – and SC 17 is an important venue where we can talk about these accomplishments to peers, funding agencies and the trade media," said David Hudak, Ph.D., interim executive director of OSC. "We also attend the SC conferences to exchange information about cutting-edge developments with peer organizations and the HPC industry, as well as to participate in the various technical programs, such as workshops and tutorials."
OSC's chief systems architect, Douglas Johnson, will deliver a presentation, "HPC Storage at the Ohio Supercomputer Center," Monday evening at the booth of Data Direct Networks, a provider of high performance computing (HPC) storage solutions. In Spring 2016, Johnson led a team of OSC operations staff members in the installation of an entirely new storage infrastructure. The Center now offers clients nearly 5.5 petabytes of spinning-disk storage capacity distributed over several file systems, plus 5.5 petabytes of backup tape storage.
Karen Tomko, Ph.D., OSC's director of research software, is a program committee member for the HPC User Support Tools workshop, which is held each year in conjunction with the supercomputing conference. Tomko also serves as a Campus Champion at The Ohio State University for XSEDE, the National Science Foundation's virtual program to provide scientists and researchers nationwide with compute resources to promote and enhance research.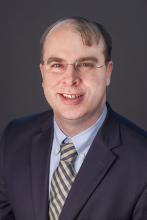 Alan Chalker, Ph.D., serves as OSC's director of strategic programs. At SC17, on behalf of the Coalition for Advanced Supercomputing Centers, Chalker will chair a discussion on how HPC centers set rates for access to their services. Since its establishment in 1987, OSC has been tasked with providing HPC access to researchers within industry, as well as to those within academia.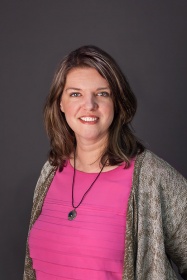 Katharine Cahill, Ph.D., an education and training specialist at OSC, is assisting with the production of a workshop, "Best Practices in HPC Training" on Sunday afternoon. She has helped review workshop submissions, plan the agenda and with delivery of some equipment.
On Monday, Cahill also will present a paper, "A Proposed Model for Teaching Advanced Parallel Computing and Related Topics," at the EduHPC workshop. At OSC, Cahill develops and delivers training to new and intermediate users of HPC systems to enable scientific research, connects with researchers around the country to improve their research on HPC systems, and works with academic departments to develop new computational science courses and programs.
OSC will host a booth on the exhibit floor, highlighting several themes:
30th Anniversary: OSC was established in 1987 to propel research in Ohio
Open OnDemand: OSC created an innovative, open-source web portal for HPC resources
GPUs: Each of OSC's three supercomputer clusters feature these powerful accelerators
Owens: In March, OSC unveiled its most powerful system ever, the Owens Cluster
Intel PCC: OSC has partnered with Intel to modernize a 3-D modeling app for metal fatigue
AweSim: OSC's industry outreach program, has now evolved from a pilot to full production
The SC conference each year attracts more than 13,000 scientists, researchers, department managers, lab directors and decision-makers from all corners of the HPC and networking industry. SC17 will feature a technical program that includes invited talks, panels, research papers, tutorials, workshops, posters and Birds of a Feather sessions.
The conference also includes an exhibition program that features hundreds of booths from research and industry organizations, large and small. Research exhibits provide an international venue for scientists and engineers to display the latest computational science advances, research and development plans, new concepts, software and other technologies. Industry exhibits allow businesses to highlight the full capabilities of their products and services in large-scale or one-on-one demonstrations.