COLUMBUS, Ohio (

Sep 12, 2013

) —
Patricia Carey, a senior systems developer and engineer at The Ohio Supercomputer Center (OSC), has received a grant to fund her travel to SC13, the annual conference of the international supercomputing community, and her participation in the conference's weeklong technical program.
As a member of the HPC (high performance computing) Operations group, Carey manages the HPC configuration management software and monitoring software, and she performs systems administration on OSC's HPC clusters. She also was instrumental in developing components of OSC's OnDemand platform, an environment for presenting HPC resources through a web browser interface.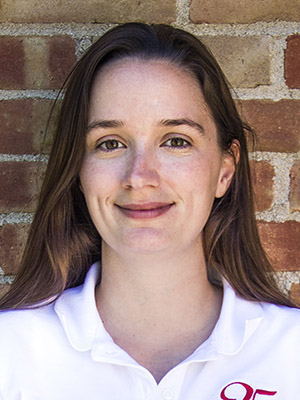 OSC's flagship HPC system is the HP-Intel Xeon Oakley Cluster, an array of 8,300+ CPUs and 128 NVIDIA GPUs that can achieve a total peak performance of 154 teraflops, tech-speak for performing 154 trillion calculations per second.
"I'm really looking forward to the opportunity to network at SC13 with my peers at other centers from across the country," said Carey. "I intend to gather as much information as I can about where the HPC industry is going and what I need to do to keep current with my professional skillset."
Carey's grant was awarded through the SC13 Broader Engagement Program, which placed her in the Superhighway Track for having prior experience in the HPC community. The goal of the program is to increase the participation of individuals who have been traditionally under-represented in HPC. Consideration is given to applicants in research, education and industry who belong to groups that traditionally have been under-represented in HPC, including women, African Americans, Hispanics, Native Americans, Alaska Natives, Pacific Islanders and people with disabilities.
"We expect the majority of funded Superhighway participants to have HPC experience, to participate in the SC13 Tutorials, and to at least partially fund themselves," according to the SC13 web site. "[They] will benefit from a diverse line-up of top-flight speakers from industry, academia, and government laboratories."
Carey holds a master's degree in Computer Science from University of Tennessee (UT) in Knoxville and a bachelor's degree in Mathematics from East Tennessee State University (ETSU). Prior to OSC, Carey worked as a graduate teaching assistant and graduate research assistant at UT. She also took part in a Summer Research Experience in computational earth science at Oak Ridge National Laboratory at Oak Ridge, Tenn. Earlier, she was a teaching assistant and undergraduate mentor at ETSU.
The Ohio Supercomputer Center (OSC), a member of the Ohio Technology Consortium of the Ohio Board of Regents, addresses the rising computational demands of academic and industrial research communities by providing a robust shared infrastructure and proven expertise in advanced modeling, simulation and analysis. OSC empowers scientists with the vital resources essential to make extraordinary discoveries and innovations, partners with businesses and industry to leverage computational science as a competitive force in the global knowledge economy, and leads efforts to equip the workforce with the key technology skills required to secure 21st century jobs. For more, visit www.osc.edu.