The Ohio Supercomputer Center and Open OnDemand are excited for the Practice and Experience in Advanced Research Computing (PEARC) conference series 2023 in Portland, Oregon.
Our extensive history at PEARC continues this year with our exhibitor table and a full slate of sessions and showcases, detailed below. All times are given in Pacific Daylight Time, local for Portland.
Program schedule
OSC and Open OnDemand are participating in the following events at SC22
Date & Time
Description
Monday, July 24
8:30 to 11:30 a.m.
Sixth Workshop on Strategies for Enhancing HPC Education and Training (SEHET23)
Location:

F152

The SEHET23 workshop is an ACM SIGHPC Education Chapter coordinated effort aimed at fostering collaborations among the practitioners from traditional and emerging fields to explore strategies to enhance computational, data-enabled and HPC educational needs. OSC's Karen Tomko will sit on a discussion panel during the workshop.

Monday, July 24
8:30 a.m to 4:30 p.m.
Tutorial: ColdFront, Open OnDemand, and Open XDMoD: An HPC Center Management Toolset
Location:

F150

This tutorial steps users through how to utilize the three tools from the perspective of an HPC system administrator and a user. An example use case is shown to demonstrate how the three packages can be used in concert to provide a seamless HPC experience for all who manage the systems and all who use the systems.

Monday, July 24
8:30 a.m to 4:30 p.m.
How To ACCESS: An Overview
Location: E145
In this workshop a combination of demonstrations and informational sessions will be presented to highlight the basics of getting started, what resources and tools are available, and how to get involved with ACCESS.
Tuesday, July 25
8 to 10 a.m.

Plenary I
Location: Ballrooms 253/254/257/258
Alan Chalker, OSC director of strategic programs will speak as Chair of the PEARC steering committee.

Tuesday, July 25
10 a.m to noon

Applications Track - Benchmarking, Tuning & Optimization
Location: E145
OSC's Samuel Khuvis will present the paper Optimizing Amber for Device-to-Device GPU Communication Accelerating AI/ML Workflows with Intelligence Processing Units (IPUs), among others.

Tuesday, July 25
Open OnDemand Advisory Board Meeting
Location: D134
Open OnDemand will conduct a co-located advisory board meeting.
Tuesday, July 25
1:30 to 2:30  p.m.
OOD User Group Meeting
Location: F50
Birds of a Feather discussion on Open OnDemand.
Tuesday, July 25
1:30 to 2:30  p.m.
ACCESS Support Services: Producing a User-Friendly Ecosystem
Location: E145
Birds of a Feather discussion on ACCESS Support Services.
Wednesday, July 26
12:15 to 1:15 p.m.

Systems Track: Systems
Location: E145
A Cookbook for Making Time-Lapse Videos of Research Computing Installs
Visit our exhibitor booth
Open OnDemand: Table 10
We are excited to return to the show floor at PEARC and can't wait to see so many familiar faces. Use the conference's table locator tool or click the map to find us. The table will be staffed during all exhibit hours:
Tuesday, Jul. 25: Noon to 5 p.m.
Wednesday, Jul. 26: 8 a.m. to 5 p.m.
Booth giveaways
Anytime
Notepads, lanyards, stickers, reusable grocery bags and more.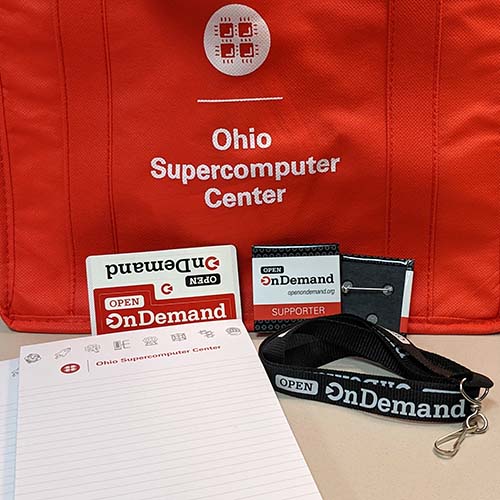 Recent case studies
Scientists discover why some molecular mutations make COVID-19 more contagious

Karyopharm Therapeutics scientists search for biomarkers to yield targeted patient treatments
About OSC
Any discipline, anywhere
Empowering a diverse range of clients
Catalyzing discovery across disciplines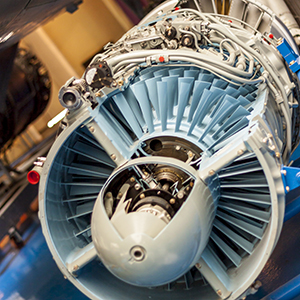 Natural sciences
Engineering & technology
Medical & health sciences
Agricultural & veterinary sciences
Social sciences
Humanities & the arts
Serving Ohio & beyond
Each orange dot in the world map above represents the location of at least one OSC client.
Engage with OSC
OSC data center virtual tour
Go behind-the-scenes at the Ohio Supercomputer Center with our award-winning virtual tour of our Columbus, Ohio, data center.
OSC Virtual Tour
Make use of AVAILABLE SERVICES
Learn about OSC'S IMPACT
Help shape FUTURE PLANS
Find ways to ENGAGE WITH OSC