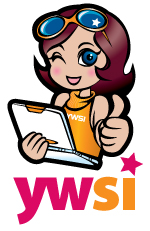 My Infomation
Name: Annalese
Hometome: Reynoldsburg, OH
Land Use: Suburban
 
My Field Trip to Big Darby Creek
We went to Big Darby Creek and 
counted lots of marcoinvertebrates.
 Aslo we tested the water at the creek.
 After that we went on a bison hike.
 
Project Infomation
The Project Presentation is available here.
I use google to learn more about HTML.
Here's the webpage that i created: .Zip
Here is ywsi.
Team Members
| Name | Hometown | Land Use |
| --- | --- | --- |
| Madison | Kettering Ohio | Suburban |
| Akanksha | Dublin, Ohio | Suburban |
Top 3 Favorite Things about YWSI
Walking in Big Darby Creek
Watching Madison and Prapti dance on the bus
Testing the water samples
Fun Times :p
First fun time was when we all started to say hi 2
strangers on the streets and i thier cars. Next one, was when we saw the creepy guy in a speedo at the pool.
 It was freaky and disturbing. Another disturbing thing was when we saw this 
guy in spandex shorts at breakfast XP