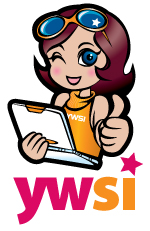 My Infomation
Name: Shreyah
Hometome: New Albany, OH
Land Use: Suburban
My Field Trip to Big Darby Creek
YWSI went to Big Darby Creek and we had lots of FUN!
 We mixed chemicals to teast the water quality of the stream
and found that it was healthy! 
We also danced the 'Darby Shuffle' and caught some insects in a Kick Net.
Project Infomation
The Project Presentation is available here.
I use google to learn more about HTML.
Here's the webpage that i created: .Zip
Here is ywsi.
Team Members
| Name | Hometown | Land Use |
| --- | --- | --- |
| Maya | Rutland, Ohio | Rural |
Top 3 Favorite Things about YWSI
Catching insects in the Big Darby Creek
Working with chemicals to test water quality
Meeting new people!