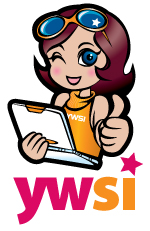 My Infomation
Name: Sophia
Hometome: Athens, OH
Land Use: Urban
Favorite foods: Beef Jerky, Brownies, steak
Favorite colors: Purple (mostly dark purple), maroon, black
Favorite music/bands: Maroon 5, ABBA, Jason Mraz, Nancy Agram, Ruby
Favorite animal: ALL ANIMALS
Hobbies: Reading, drawing and other art, tennis, being with friends
 
My Field Trip to Big Darby Creek
We went to Big Darby Creek and counted lots of bugs. We took kick nets into the river 
and two people stuck the two poles of the net into the rocks so the net was slanted vertically in the water. 
Then the other two people did the Darby Shuffle to lift up the rocks and mud to catch all of the critters. 
Once we were satisfied, we took the net back to the shore and picked out as many of the macroinvertebrates 
as we could. We found larvae, crayfish, water pennies, and lots more. We also tested the water by using 
different chemical tests to measure things like the dissolved oxygen, nitrogen levels, PH, and the hardness of 
the water.
Project Infomation
The Project Presentation is available here.
I use google to learn more about HTML.
Here's the webpage that i created: .Zip
Here is ywsi.
Team Members
| Name | Hometown | Land Use |
| --- | --- | --- |
| Liz | Bowling Green, Ohio | Urban |
| Julia | Marietta, Ohio | Urban |
Top 3 Favorite Things about YWSI
Tour of Campus (seeing the big tree)
Chemically testing the water samples
Making new friends for life