Spring SUG 2023
Thursday, April 20, 2023
Hybrid event
No cost to attend
In person
Ohio Technology Consortium
1224 Kinnear Rd., Columbus, OH 43228
Please note: Visitor parking at our building is free!
Virtual
All sessions available via Webex. Connection instructions provided to registrants via email.
Questions?
Please contact us at sug@osc.edu with any questions or concerns.
Agenda Highlights
Hardware Committee meeting
Technical presentations
Keynote presentation
Complimentary lunch
Networking opportunities
OSC updates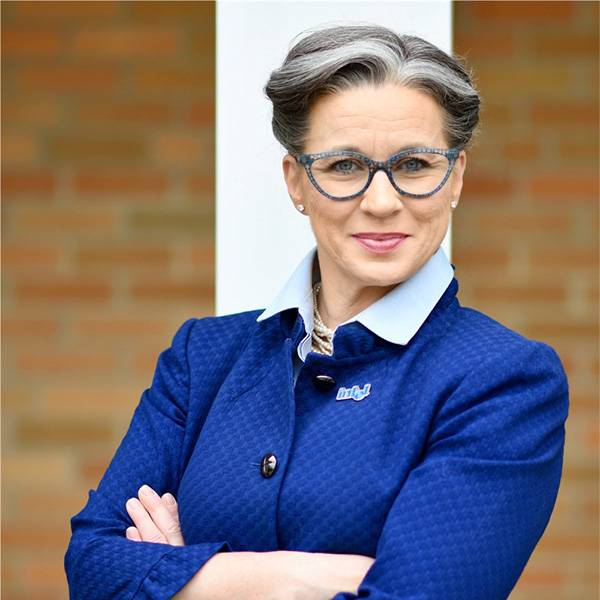 Keynote Speaker
Emily Smith
Intel
Public Affairs Director (Ohio)
Global Public Affairs and Sustainability
Make use of AVAILABLE SERVICES
Learn about OSC'S IMPACT
Help shape FUTURE PLANS
Reach out to OSC leadership
Attend a SUG Hardware or Software Committee meeting
Provide feedback on the OSC Client Portal
Find ways to ENGAGE WITH OSC
---
About the Statewide Users Group
Interaction amongst individuals in the research community is central for the advancement of computational methods within and between disciplines and institutions. The Ohio Supercomputer Center Statewide Users Group provides a venue for sharing insights throughout our client community and the collection of feedback so the Center can continue to provide a productive environment for research.
SUG meets twice a year and is headed by a chairperson elected annually from the SUG membership. Standing Hardware and Software committees assist by providing advice and direction to the Center.
All OSC clients are welcome to attend SUG meetings and, optionally, participate in a committee meeting.
Hardware Committee
The Hardware Committee advises the OSC director on user needs and priorities for hardware configuration and acquisitions. It reviews roadmaps and proposals for all major hardware acquisitions for public OSC services. The committee is also responsible for discussing policy, procurement, and operational issues.
Software Committee
The Software Committee advises OSC staff on acquiring software applications and development tools as requested by the client community for supporting research activities, both as new acquisitions and renewals. Software purchased and deployed on our clusters is reviewed for impact to community, license terms, and suitability for the resource.
Governance and Leadership
In partnership with OSC staff, the Statewide Users Group is led by an Executive Committee that consists of an elected chairperson and vice chair, and the chairs of the Hardware and Software committees. We thank these committed individuals for their service to the community.
Executive Committee
The success of the Ohio Supercomputer Center and, in turn, the Statewide Users Group depends upon the participation of Ohio's researchers.
Becoming a member of the Statewide Users Group is as simple as joining us at a SUG meeting. Attendance provides an opportunity for OSC clients to
advise on computational and large data resources and software applications acquisitions,
assist in establishing policies (i.e., scheduling, quotas, etc.),
advocate institutional concerns and needs to OSC,
champion OSC initiatives at home institutions,
and assist in developing collaborative inter-institutional activities, including research and funding opportunities, that promote and provide mutual benefits.
For more information about SUG membership, please contact Brian Guilfoos.
Past Meeting Agenda and Minutes