Self-Signup for Accounts
Navigate to OSC Client Portal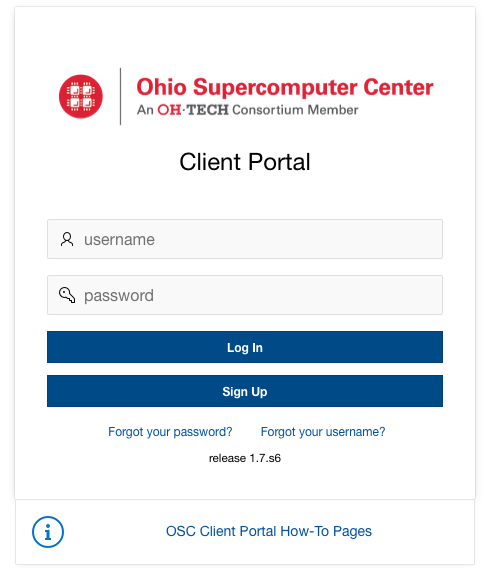 Click the "Sign Up" button. The user registration page will be displayed. Please follow the instructions on the page and also fill it out as completely as possible.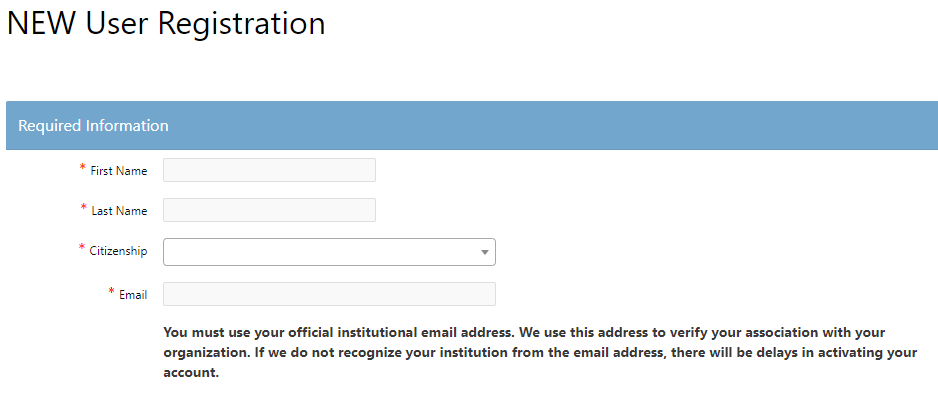 If your PI has invited you to their project or has given you an access code to the project. Please enter that information in the correct box. If the project code is provided, you will be added to the project after the Project Admin accepts your request. If both the project code and corresponding access code (which is created by Project Admin as a time-limited code) are provided, you will be added to the project immediately once the signup is completed successfully. 

Once all required information is entered, hit the save button to submit the registration.
Once the submission is processed, the web page will display the following page explaining that an email from OSC will be sent to the email address used during registration with further instructions for completing the sign-up process.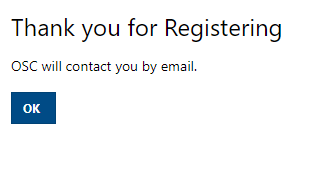 Find the email that was sent from OSC and click the link to verify the email address used (link text below):
I verfiy my email address is johndoe@osu.edu
The link redirects to a page for selecting an institution. Use the search box to find the appropriate institution.
If, while creating an account, the proper institution cannot be found in the 'Academic Institution' search box, then complete the form below the search box.
Note: the email links are only valid for 72 hours. Please contact
OSC Help
if they've expired.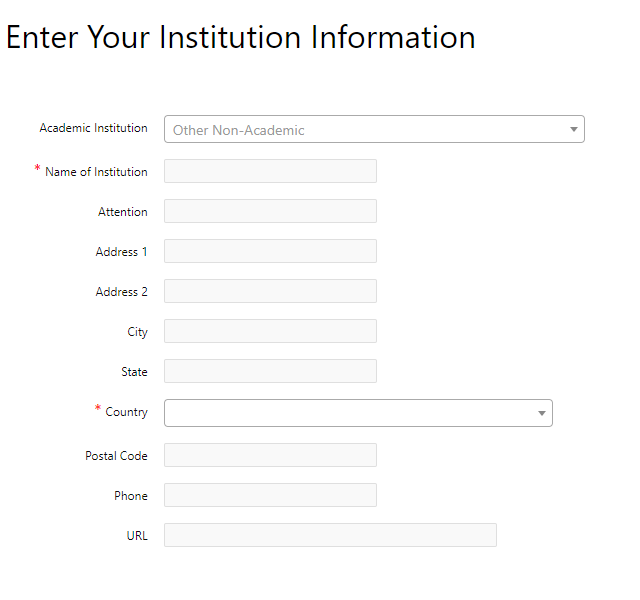 After completing the registration, if the institution was entered manually and not found in the search box, then OSC will need to verify and approve that institution before the user can login into my.osc.edu or any hpc systems.
Next, A web page will be displayed with the OSC terms of use. Please read them and click that "I Agree" to agree to the terms of use.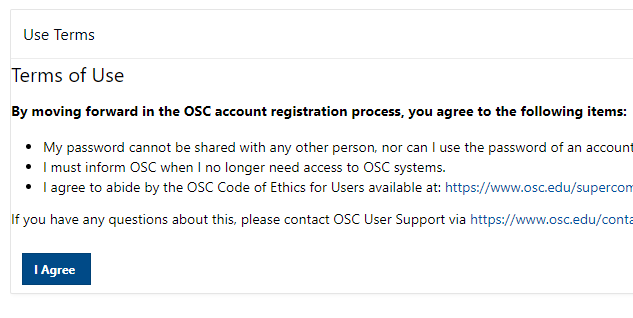 A webpage will be displayed to continue to the creation of an OSC Username and Password.

Create a username and password according to the constraints listed on the page.
Once  a username and password is created and saved there is a redirect back to the login page. The login page will also have a pop up stating that the username and password have been successfully created.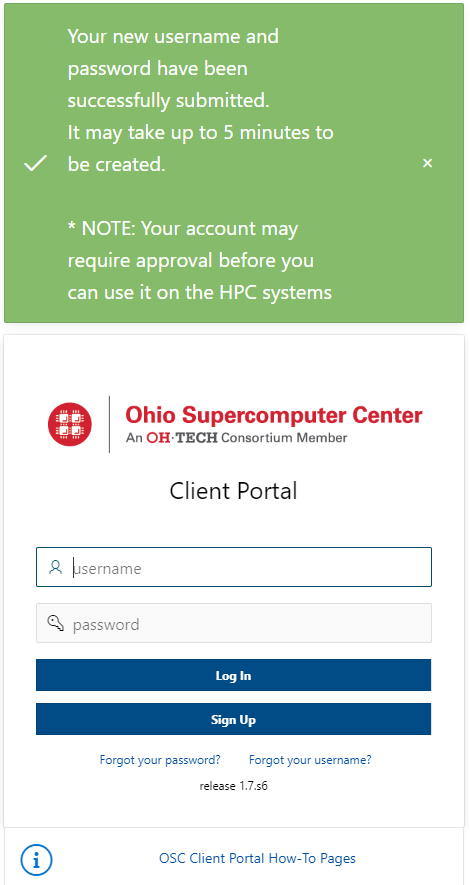 Until OSC reviews and approves an institution that was manaully entered, the account will not be able to login to my.osc.edu or any hpc systems.